What are the best property types to buy in Gozo?
Gozo has been outperforming Malta in real estate sales for a couple of years now and the reasons are all too clear: less congestion, beautiful scenery, a laid back way of life and charm by the bucket load! Malta's pretty little sister island is the favourite local destination for retirement, weekend escapes, family gatherings, celebrations and just about everything else. Geto to know more about property for sale in Gozo.
Top of the pops
Investing in a property on Gozo has been one of the wisest decisions many an investor has made, as prices have continued to climb and the demand in some property types have been outstripping supply. This has especially been true for farmhouses and houses of character, with some now fetching well into the millions of euros. But that said, the requests for affordable apartments and even terraced houses in popular areas have seen a steady climb too, with apartments in tourist hotspots and ones that have privacy and views being at the top of everyone's wish list.
The areas in Gozo
Gozo's appeal to the tourism and local market seems to be unwavering and buy-to-let properties are now part of every savvy investor's portfolio. Furnished properties in Victoria, Sannat, Qala, Xaghra, Gharb, Xlendi or Marsalforn that need no work and are ready to be let out immediately, are snapped up daily by keen investors at the right price. Properties of all types in Kercem, Ghajnsielem, Cirkewwa and San Lawrenz are also in the sights of buyers looking for bigger homes with some being converted into boutique establishments and AirBnb's.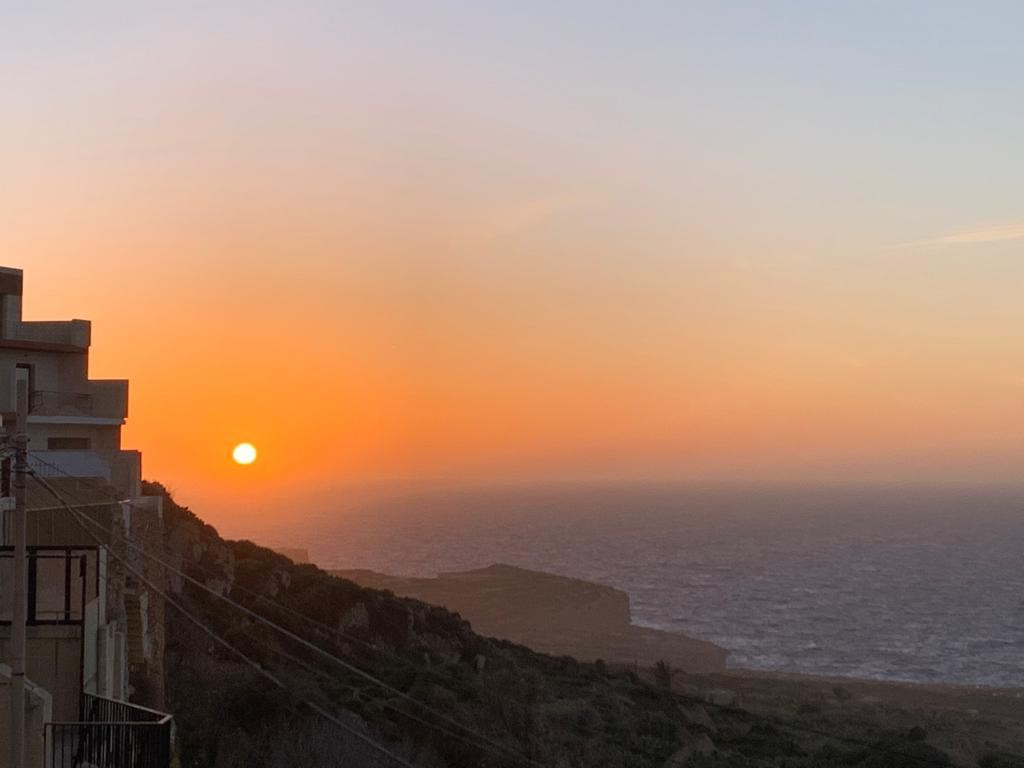 Gozo property types in detail
SEASIDE AND RENTAL APARTMENTS
No matter what the size, apartments in Gozo that are located near beaches, bars and restaurants or those that are situated on cliff edges offering panoramic views have soared in popularity. Places like Marsalforn, Xlendi, Qbajjar, Qala and Mgarr see thousands of people visiting these seaside villages and towns during the holidays and summer, putting pressure on the availability of accommodation.
When it comes to the typical Gozo apartment layout, standard apartments usually have two to three bedrooms in a linear layout with one or two bathrooms. There's usually a front, street-facing balcony and a back balcony off one of the bedrooms. The interiors typically feature open-plan living/dining and kitchen areas.
Due to their location, most of these properties are within short walking distance to everything and this is what makes them so desirable: one can park the car for the weekend without the need to drive anywhere for the duration of one's stay.
This demand for rental accommodation has resulted in the construction of many new apartment blocks from scratch and the extention of many others, adding additional floors on top of already existing blocks. The main reasons apartments are so popular is of course their affordability, their easy lock-up-and go lifestyle and their profitability when offered as rentals to the tourism sector.
THE TERRACED HOUSE IN GOZO
Terraced houses are plentiful on Gozo and very sought-after by larger families who book these homes for extended stays and long weekends. Many people also make the terraced house their primary residence when they retire as it has enough space for family and friends to come and visit.
Built with Maltese limestone and having thick walls, high ceilings and extra-large rooms, terraced houses can have up to seven bedrooms, ideal for extended families.
Interiors feature impressive staircases leading to the upper floors, arriving at spacious landings which lead off to the bedrooms. Handcrafted woodwork can be found everywhere and Roman arches welcome visitors to spacious, airy rooms. Kitchens are large, open spaces where the whole family can gather for any celebration. Many have back gardens and yards accessed from the ground floor rooms.
Bedrooms will have en-suite bathrooms and the staircase, which the start of is usually visible from the front entrance door, will lead all the way up past the second or third floor to the roof. Rooftops traditionally have wash rooms and a place to dry clothes, but many of these have been converted to include outdoor living spaces with decks, patios and some may even have rooftop plunge pools and Jacuzzis installed.  The roof space for terraced houses in Malta usually comes with full ownership.
Terraced houses usually include some type of off-street parking or even garages at the lower ground level, interconnected to the house itself.
Maisonettes can be found in every town and village in Gozo, but these beautiful and sought-after types of properties are not as plentiful as for instance apartments. Although often described as "a type of apartment", maisonettes feel more like a freestanding house than anything else.
Not all maisonettes are on ground level and some can be found on the second or third level in some cases, but all will have a separate ground-level front entrance door, providing privacy for its owners to come and go as they please. Most maisonettes will have access to a back yard or garden area. Those situated on the second or higher floors will often have their own exclusive roof terraces.  Variations found in Gozo are duplex and solitary maisonettes.
Maisonettes can have up to four bedrooms, with some bedrooms converted into a home office or study. Maisonettes provide the convenience of lock-up-and-go like an apartment and yet they retain the character of a house. Off-street parking and garages are a huge bonus and should any maisonette come with this, it will add considerably to the asking price.
Older maisonettes were usually built with traditional materials such as limestone and they almost always include the best original features of the period which can be hand-crafted woodwork, beautiful balustrades and staircases, traditional tiles, architraves and most have high ceilings.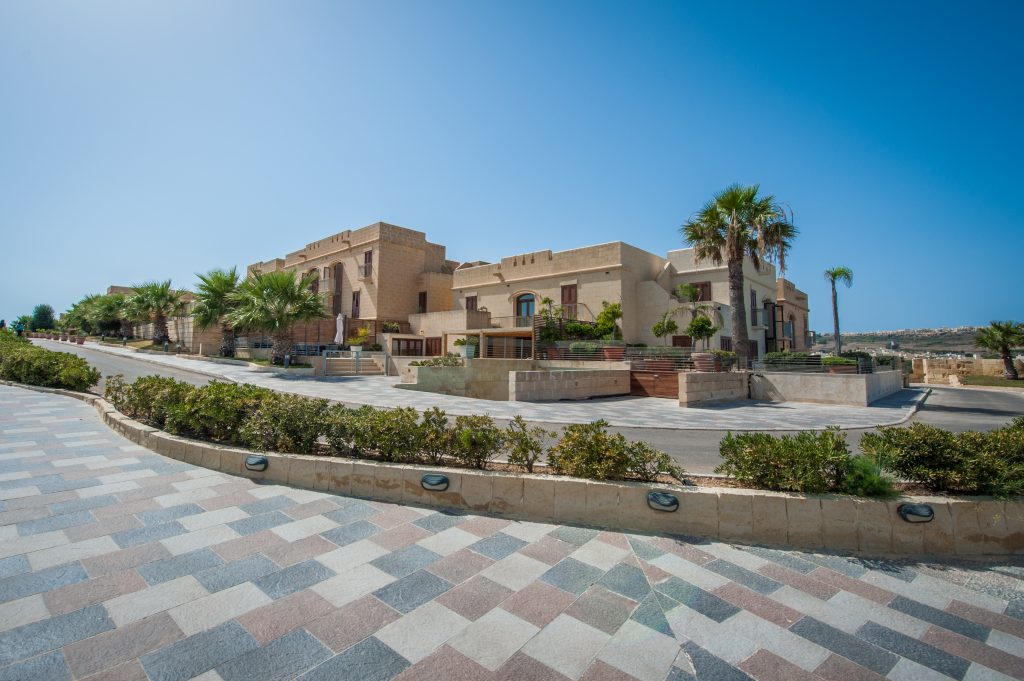 Houses of Character can date back hundreds of years while some may be somewhat "newer", but all of them are built in the traditional style, unique to the islands. Many have been lovingly restored with their interiors converted to include all the modern conveniences. Houses of Character can be found all over Gozo and due to their age are full of historic features. No two are ever the same and this is immensely appealing to buyers as they know they are buying a piece of history and something that no-one else has. These properties are a reminder of a bygone era where the emphasis was on lifestyle, the family and a gentler pace of life.
Houses of Character can have anywhere from two to four or more bedrooms, most of them on the upper levels and most have inner or back courtyards, offering respite and shade during the hot summers. External staircases provide access to the upper levels although it is very popular to install an internal spiral staircase so the upper floors can be reached in all kinds of weather. Some may even have their own basements and wells. When originally built, rooms were intended for specific use: bedrooms were separate from bathrooms and then there was a separate dining room and a separate kitchen. Landings are on each floor and traditional Maltese tiles feature everywhere.
These homes are often described as places of tranquillity and refuge and this is what makes Houses of Character so extremely sought-after.
Farmhouses on Gozo come in all shapes and sizes: there are ones located on the edge of many of the villages, while others can be found in quiet alleys close to town. These characterful homes have all kept their undeniable charm and quirkiness, something that most buyers find irresistible. Most started life off in remote locations, as a place for farmers to live in and be near the land they worked, but the homes also had a secondary duty in the early days: as a form of shelter for farm animals and this was usually space allocated on the ground floor of the house.
Originally people used to live on the second or third floors, with the animals at the bottom; that is why many of these homes in original condition still feature feeding troughs, pigeon coops, mangers and even stables on ground level. Farmhouses can also have wells, aquifers or other underground water storage spaces and even cellars. If one looks carefully, you may even find metal loops and rings or even holes carved into the sandstone where cattle, horses and other animals were tied up for safe keep during the night. Farmhouses usually featured large double entrance doors at the ground level, big enough for animals to walk through and authentic doors are prized and always restored.  Most farmhouses feature Roman sandstone arches or kileb spanning large rooms, supporting the xorok or stone slabs that made up the roof or floor of the level above.
Stairs are usually found on the outside of the home leading to the upper rooms and these are often ascended from a square courtyard setting. Space inside the farmhouse often allows for a spiral staircase to be installed so that the homeowners are not exposed to the elements during bad weather. Farmhouses can have numerous bedrooms and these can be a mixture of large and small, almost always with high ceilings. Some rooms may even be located in separate wings or annexes, which make farmhouses ideal for development as potential guest houses and small boutique hotels. Most farmhouses on Gozo that have been modernised will have a swimming pool. These can either be located outdoors but in many cases swimming pools can even be found at a lower ground level, for instance in the basement! Gozo's farmhouses are extremely sought-after and the demand for them is high.
Renovated farmhouses are extremely profitable to rent out and most on Gozo are booked way in advance by groups of friends or families for Easter, the summer holidays and Christmas, or even just for long weekends. Farmhouses are also at the top of any expat's wish list as a primary residence… everyone seems to want the farmhouse experience!
TAKE AWAY
With Gozo property in general having experienced above average capital appreciation the past couple of years, most sellers reinvest their gains immediately in more Gozo property or use it to finance more than one buy-to-let property. Due to this, countless new projects are under construction in every town and village as properties that are let out seem to pay for themselves due to very favourable interest rates.
Secondly, the desire of locals from Malta to have a holiday home on Gozo is unlikely to subside as it has become a definite preference to holiday somewhere locally first. Thirdly, owning a home on Gozo is also a measure of prestige and lastly a very wise investment of one's spare cash.