Choosing the Real Estate Career
The world of Malta real estate is a fast-paced and demanding one, but the benefits and rewards are immeasurable. Selling real estate in Malta can be a lucrative and fulfilling career for those who are passionate about helping people find their dream homes or investment properties. As the local property market is thriving, there is at present an extremely high demand for both novice and experienced real estate agents.
Being able to earn a good income as a real estate agent requires hard work, long hours, dedication and a full understanding of the local real estate market. It is interesting to note that women, no matter what their age, have taken the lead in Malta as top real estate agents, managers and even directors! Upon closer scrutiny, it is equally fascinating to discover the backgrounds and past experience of some of these achievers: many have never been in the field of real estate sales prior, while others started out as teachers, homemakers or even came from the hospitality industry, banking or straight out of school or university.
With this article our main focus is to inspire those that have never worked in real estate before, to take the plunge! If others can make it to the top, why shouldn't you? We will explore how you can become a successful real estate agent and effectively operate in the local market.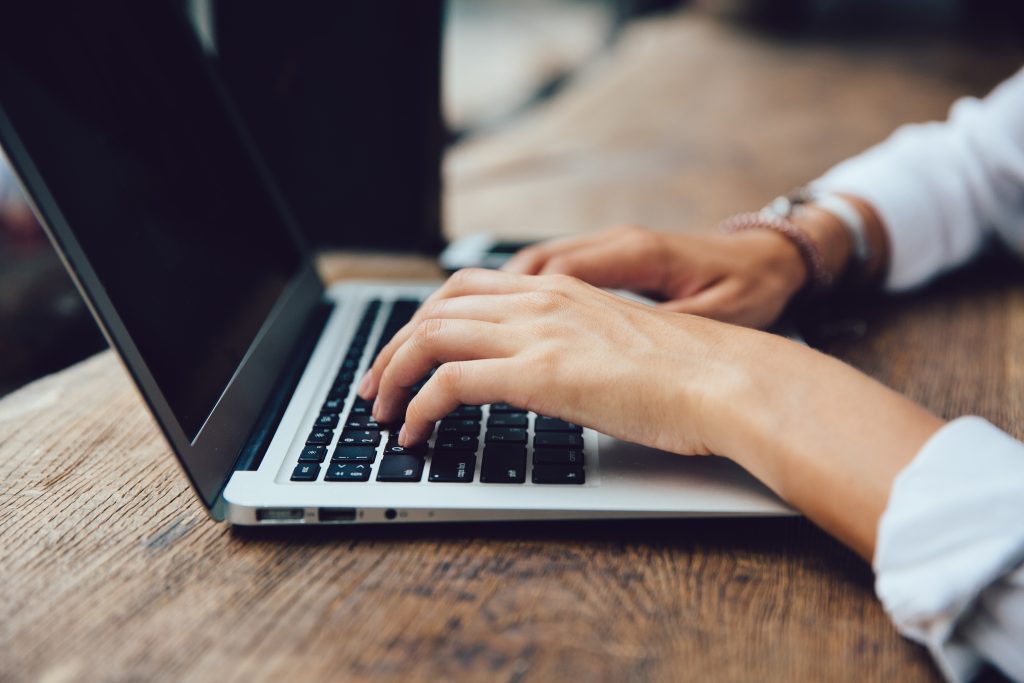 Let's first look at some of the benefits when pursuing a career as an estate agent:
Unlimited earning potential!
Freedom and working in your own time.
Not being office bound.
Self-determination.
Career longevity.
Limitless growth.
Gaining expert knowledge regarding property law, finances and people.
Peer respect.
Ongoing training and betterment.
In-house rewards and incentives.
What qualities you ideally should have to be a successful estate agent:
Absolute ambition.
A strong will to succeed.
Above-board ethical principles.
Excellent networking skills.
Being good at team work.
Delegation skills.
Respect for others.
The unquestionable support of property law.
A will to continuously improve oneself.
Professionalism in all aspects of conduct.
An impeccable reputation.
Excellent problem-solving skills.
Being a matchmaker between people and properties.
Excellent people skills.
Being a good listener.
Being an excellent referee in times of disputes.
Setting and accomplishing goals and even surpassing them.
Going the extra mile.
A determination to make people happy.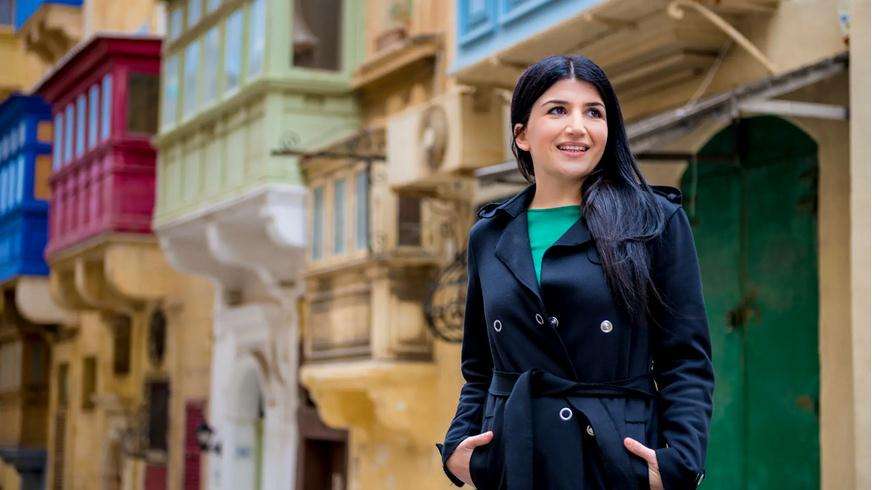 Background facts and information about being an estate agent:
It is a commission-based income
The most common way for real estate agents to earn an income in Malta is through commission. This means that an agent receives a percentage of the sale price of a property as a fee for their services. The commission is typically split between the agent and the company they work for, with each agent receiving a portion of the total commission. The commission rate or ration can vary at times as determined by the company.
The listing of properties
One of the most important aspects of earning an income from selling real estate in Malta is to secure listings. Listings are properties that are offered for sale and are thus being represented by you, the real estate agent. The more listings you have, the more opportunities you will have to earn an income from sales. To secure the listings, you will have to develop a strong reputation as an experienced and dynamic agent and provide excellent customer service in return to your clients. Additionally, you will have to be extremely knowledgeable about the local real estate market and have a good understanding of the needs and preferences of your clients, whether they are buyers or sellers.
Maintaining and growing a strong referral network
For any agent to be successful, building a strong professional network is critical. This includes connecting with other real estate agents, property owners, developers and potential clients. Networking will help you build relationships and find new listings as well as provide you with access to a wider pool of potential buyers. It is also important to attend industry events, to join real estate organisations and to participate in any networking events, even if it is not related directly to selling property. All are excellent ways to build your network.
Marketing and advertising
Effective marketing and advertising are key to attracting new clients and essential to earning an income from selling real estate in Malta. This includes using a variety of marketing techniques such as social media, online advertising and even direct mail. You always need to have a strong online presence, including a professional website and an active professional social media presence. By promoting your listings and services online, you can reach a wider audience and increase your visibility to the market.
With Frank Salt Real Estate you will have the backing of an incredibly talented group of back-office staff: from marketing and advertising specialists to IT experts and graphic designers, PR gurus, accountants and even compliance officers.
Customer service
Providing excellent customer service is critical to building a successful and long career in real estate sales. This includes being responsive to clients' needs, providing accurate information about properties and being knowledgeable about the local real estate market. It is also important to be absolutely transparent and ethical in your dealings with clients, as this will help build trust and increase your reputation as a reliable and trustworthy real estate agent. Customer service does not stop when you sell or list a property: after-sales service is one of the essential ingredients for success that is often overlooked.
Specialise
Specialising in a specific market, such as luxury homes or investment properties can potentially help you earn a higher than normal income from selling real estate. You become an expert in that area and specifically attract clients who are looking for properties in that niche market. Specialising will help you gain a strong reputation and increase your visibility to the market.
Now that you know more, are you ready to consider becoming an estate agent in Malta? Read on what is expected of you:
As an agent you will become an ambassador for the brand that you represent and most of all, for yourself. If you are looking at starting a career in real estate, here are some of the requirements:
Initial Requirements:
Anyone can eventually become a successful agent! It is important to have the necessary qualities such as the determination to succeed, the ability to work long and demanding hours and above all, to be a people's person…and of course, you need to have a love for property. To start as a person in the field of selling real estate, you will have to:
Firstly apply for the position and then go for the interview and see whether you will be accepted for the position of novice or new estate agent, given that you have no prior experience.
Next, you will be sent for an orientation course that will last some weeks, so you can learn the basics of the trade and come to grips with the operating principles and ethos of the company. You will be made familiar with technology used by the company, listings and more.
Completing the orientation course, you will be assigned to a branch and senior qualified agent for the duration of up to one year.
Formal qualifications you have to get under the belt:
You will be expected to complete the Estate Agent's Course as required by law in order to become a fully-fledged agent. This course can be done online and lasts a few months in total. At the end you will have to pass an exam and obtain at least 50 percent to pass. This will consist in total of two courses (The first being for MQF 5 and 9 ECTS for what is called being a "consultant" and then the additional MQF 5 or 3 ECTS which is a top-up for those who eventually attain the position of manager/agent/broker). In total, this will add up to the 12 ECTS required to operate as an agent.
If the course offered by the institute of your choice does not include it in the itinerary as a module, you will also have to pass another accredited course in anti-money laundering and lastly do a health and safety course that is recognised by the government as well.
Once you have all of these under the belt, you will be allowed to apply for and be awarded an estate agent's license by the government.
What you will be learning about during all of the courses mentioned above:
Have full knowledge of the latest legislation regarding The Prevention of Money Laundering Act;
Have full knowledge regarding all the latest property transaction laws;
To be trained in all aspects regarding fair representation of any parties;
To uphold a code of ethics as determined by law and the industry itself;
To be knowledgeable about all aspects of the conveyancing process including the Promise of Sale, The Sale Agreement, and the Transfer of Property Contract or Agreement;
How to interact with notaries and to have a general knowledge about their role and responsibilities towards any clients;
Understand the impact of the real estate industry on the Maltese economy;
Have full knowledge about the different categories of real estate classification to be found in Malta;
Have knowledge about financial sources available to clients;
Know and understand the principles of the Data Protection Act when it comes to the rights of clients;
Be able to relay and explain the role, involvement and workings of any government departments involved in any of the property processes;
Have a full understanding what sound financial investment principles are and to act in the best interest and protection of any client;
Understand and to be able to qualify different client personality types and relate to them;
Have knowledge and access to avenues of knowledge when it comes to appraisals and calculations regarding anything related to a property transaction;
Be able to not only interpret, but explain to clients the complexities of technical drawings, blueprints and plans, specifications and details;
The ability to advise clients on tax implications and all possible liabilities;
Be able to explain to clients any basic returns on investments;
Be in full knowledge and able to explain to clients all costs involved in property transfers;
Be obliged to report any suspicious financial activities to the relevant authorities;
Have excellent knowledge about market trends and associated data and be able to relay and explain this to any clients in a way they can easily understand;
Have absolute knowledge about all legal phrases and processes and be able to explain this to clients;
Have an expert opinion and knowledge on how a client should go about buying, selling or letting a property;
Be an expert in liaising between clients, architects, notaries, the deeds office or any other professionals involved in any of the processes;
Go out of their way to provide the best and honourable service pre- and post the whole process to all clients and parties involved.
Learn about safety measures to implement when visiting properties or development sites.
On-going training
As we mentioned, for the first year of working at Frank Salt Real Estate you will be shadowing an experienced and qualified agent and learn from them. Once you have completed this "apprenticeship", it will be up to the manager and company to then approve you as ready to operate on your own. It is reassuring to know that you will be provided with on-going training and mentorship from time to time for the duration of your career at the company. The reason for this is that laws are continuously updated and revised and as an agent you need to keep up with the latest legislation at all times. You will also attend motivational seminars, talks by industry experts and other exciting events that will play an undeniable role in you reaching your full potential: all of this is aimed at nurturing your career growth and development in order to excel at what you do.
Other obligations
You will be expected to attend launches of new developments and company events periodically and you will be invited to attend promising network opportunities, team building events and more.
There will be time for some fun too!
The Group and individual branches have their own annual events to honour its exceptional achievers or simply in order to have some fun. Frank Salt Real Estate is also involved in many charitable events of which staff can select to partake in and many of these are great fun while others are of a more subdued but equally important nature. If you choose to pursue a career with Malta's most respected and loved real estate group, you can be assured of the prestige and respect that comes with working for a proven market leader!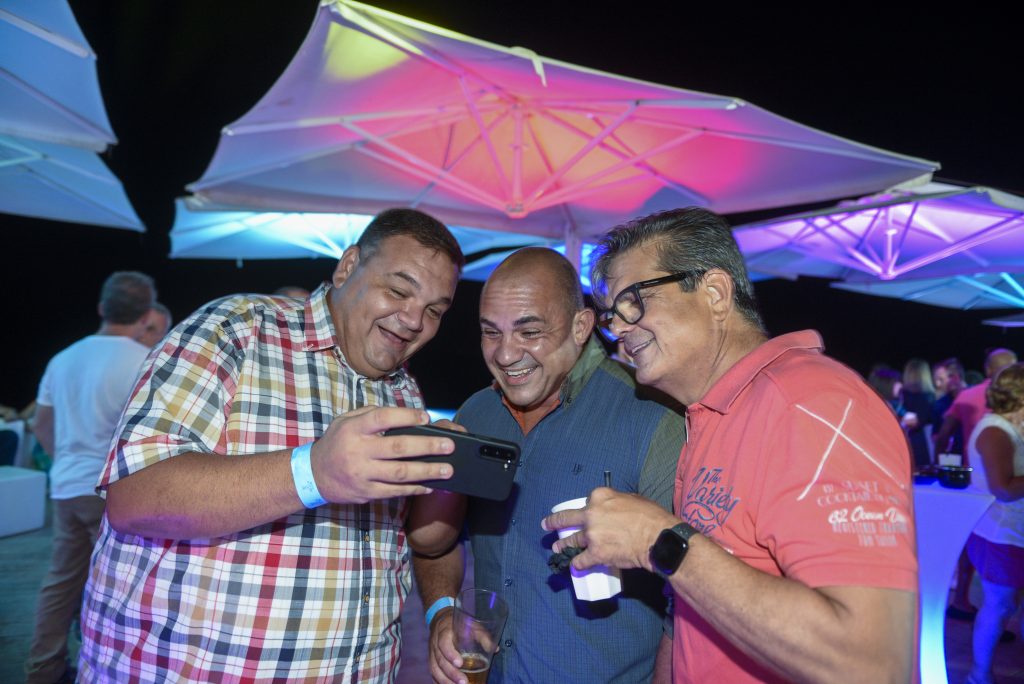 The Frank Salt Real Estate Group includes Homes of Quality and Malta Holiday Lets and has been in operation for more than 50 years, representing buyers, sellers, landlords and tenants of Malta property. If you are interested in becoming a Real Estate Professional with Frank Salt Real Estate, go to https://franksalt.com.mt/careers/ or call +356 2277 0157. The Group's Head Office address is No 2 Paceville Avenue, St Julian's, STJ3109 MALTA and our official company website is www.franksalt.com.mt