Portomaso is a unique, WATERFRONT RESIDENTIAL DEVELOPMENT in St. Julian's covering an area of 128,000sqm, surrounded by a 110-Berth Yacht Marina that stretches along 1.6km of water frontage.
Ever since its inception on the drawing board, Portomaso, located at St Julians in Malta, aimed to be one of the most prestigious residential property addresses in the Mediterranean… And it has succeeded in its goal, becoming not only a top-class development of high standards in terms of property in Malta, but also a home away from home. Other destinations may also offer a warm climate, but nothing beats the warmth of the Maltese culture and lifestyle where it comes to buying an apartment or penthouse in St Julians or the Sliema area.
What is so special about the Portomaso development in Malta?
Portomaso St Julian's is a unique, waterfront residential development covering an area of 128,000m2, while the meandering design of the three-basin, 110-berth yacht marina stretches along 1.6km of water frontage. Complementary components of the development include the 5-star Hilton Malta hotel, a beach club, a health and leisure center, an office tower, a conference center and a selection of shops and restaurants.
Situated in the sought after district of St. Julians on Malta's northern coast, Portomaso offers a truly inspiring choice of luxurious waterfront apartments and penthouses, overlooking a magnificent yacht marina. The apartments and penthouses at Portomaso have been designed and built to the very highest specifications. They range from 70-500 square meters, with one to four bedrooms and spacious private terraces-some with their own individual pools. In many units, a split-level format provides breathtaking sea views as soon as you step through the front door.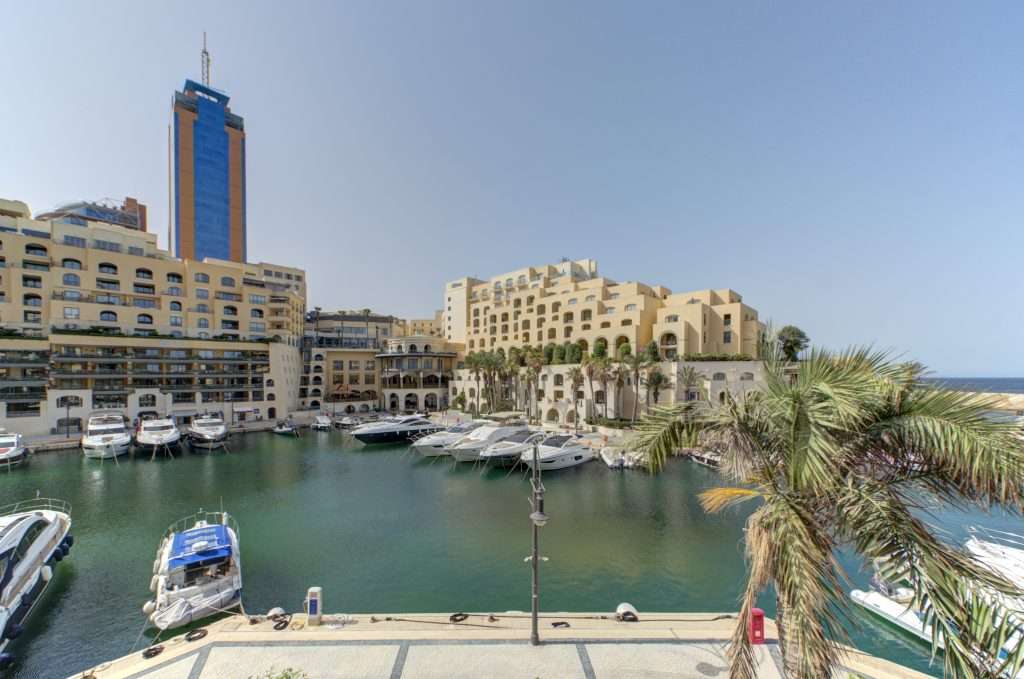 The features at the Portomaso, Malta
A number of other distinctive features are also apparent which render Portomaso a unique development by any standard. One key feature is the low building density, a mere 20% coverage, and the large area of open space within the complex. This allows practically all properties to enjoy open views of the marina and the sea. The open areas will benefit from lavish landscaping, while 90% of the area is in fact be a car-free zone. A tranquil tree-lined promenade extends right around the marina, providing a total water frontage of 1.6km. Extensive underground parking provides for residents and their visitors, making the whole marina side of Portomaso a quiet, car-free zone. This development is also surrounded with restaurants, the Portomaso Tower, Casino, and a luxurious yatch marina.
The first 3 phases are sold out while part of the 4th and final phase was placed on the market recently. A few seafront and some inland apartments are available for sale. Office space is available for rental from time to time in the Portomaso Business Tower.
A bold and original project in St. Julian's, Portomaso represents the cutting edge of local property development and serves as a benchmark for quality future projects. It has managed to fulfill the aspirations of the world's most discerning seekers of property, as well as the yachting community, who can enjoy the pleasure, comfort and convenience of stepping out of their homes and straight onto their boats.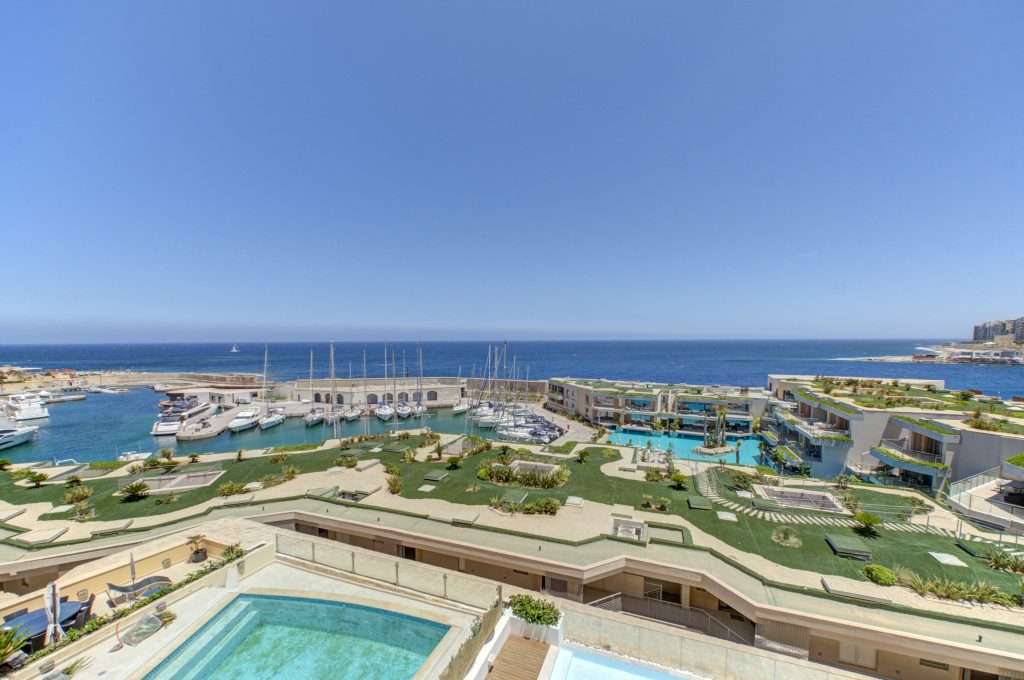 Why is the Portomaso Development so unique?
At Portomaso Malta, no two apartments are the same: each an example of the height of style and luxury, an expression of tasteful individuality. Built-in a 'frame structure' to afford flexibility, their layout may be adapted to satisfy residents' needs and ideas: internal specifications and touches can be tailor-made to suit individual tastes. Circling an attractive environment and an alluring marina, the apartments redefine luxury. Portomaso has proven to be an exceptional investment opportunity in Malta's property market and many Portomaso residents have purchased a second apartment due to the high quality of the project, high capital appreciation and high demand for rental.