Aragon House Malta is located in St Julian's, a hub where some of the largest and most lucrative businesses on the island can be found. The building has nine levels with an underlying car park that can hold up to three hundred cars.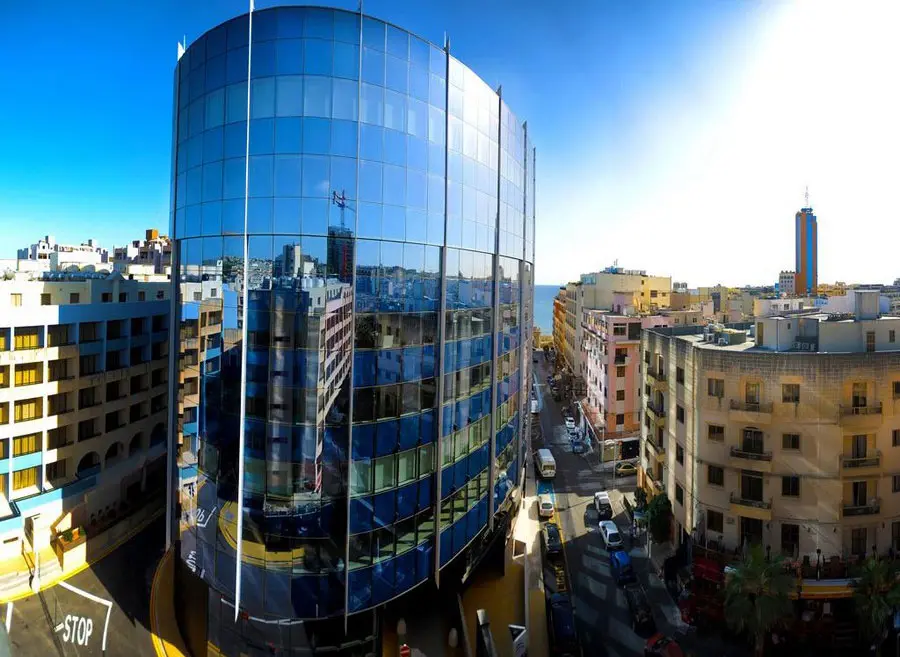 Fully Equipped
The offices available at Aragon House Malta are fully equipped, with multiple layouts and ranging from 15 square metres to 1100 square metres. Since these offices are targeted towards catering for up market tenants, the offices have been built with certain features to maximize performance and efficiency.
Safety
Some of these features include its Curtain Wall Façade, which provides an ideal quiet working environment in contrast to the busy outdoors in the centre of St Julian's. Furthermore, safety features in the building have been prioritized with a Fire Protection and Alarm system, three fire escape staircases, automatic sprinklers and other functions that ensure optimum safety conditions.
Features
Aragon House Malta has also focused on adding luxury within the offices, which complement the design of this impeccable structure in St Julian's. These extra features includes six high speed passenger lifts, three state of the art back up generators, smoking balconies available at each level, fresh air handling units with energy efficient cooling and heating systems, motorized roller blinds throughout, CCTV cameras and so much more.
Service
Aragon House Malta also has its reception open 24 hours to cater to clients and business owners alike, along with a Building Maintenance Unit to ensure the proper maintenance and cleaning of the building Façade – a grand design in itself.
For information on how you can rent an office space within Aragon House Malta, contact our commercial department on 2379 4181 or send us an email on [email protected]