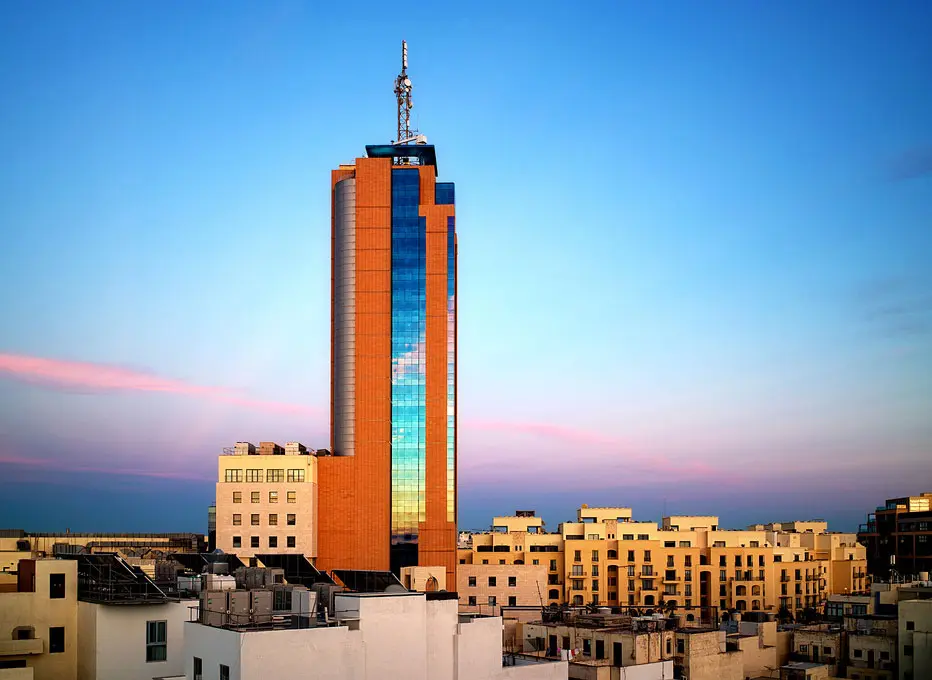 The Portomaso Business Tower has become a landmark on the island, currently standing as the tallest building on the island at ninety-eight metres. The Portomaso Business Tower offers an exceptional business environment with excellent facilities and a 24-hour manned reception. It's strategic location in the centre of St Julian's makes it the prime business address in Malta.
The Portomaso Business Tower has twenty three levels and can be seen from all over the island. It is one of the most coveted property locations on the island and finding available office space within the Portomaso Business Tower is not an easy task. The increasing numbers of investors and business owners that are relocating to the island due to the island's skilled workforce and government incentives has led to an exponential rise in the demand for rental office property and the Portomaso Business Tower is one of the first choices for these businesses, mainly from the IT, online gaming, legal and financial industries.
The Portomaso Tower includes a large underground parking for its tenants and has all the technical support one might need whilst working at the Tower. Moreover, the Hilton Conference Centre is conveniently located by the Portomaso Business Tower, which further enhances its strategic and ideal location for business.