The best way to get a Property Valuation.
If you own a property in Malta or Gozo and are considering selling it, the first thing you want to know is: "What is it worth, what is the value of my property?"
This is also true for buyers when they are looking at acquiring a specific property. Even though the property may be advertised on the market for a certain price, as a buyer it is in your best interest to find out if the property is worth every penny and realistically priced. This can easily be established by having your own independent valuation done or to chat to a real estate expert in that area. Valuations are also ideal if you want to take out or renew insurance on a property or if you are looking at applying for a home loan. In certain instances getting a valuation on a property will also give you a realistic indication of what taxes/fees you will be paying when selling a property. All of these will be based on the eventual selling price achieved of a property.
Property valuations are more likely to be accurate and realistic if they are done by an independent party as you will get an objective assessment of a property's worth or value in the current market. In today's competitive real estate markets, property valuations are no longer vague guestimates: professional valuations done by an expert are based on extensive, in-depth research and the outcome based on fact.
What determines a property's value?
Obviously a bigger home will be worth more than a smaller home, but this can be overturned if for instance your smaller property is in a very exclusive and desirable area.
Location is everything and this will have the biggest influence on a property's price. Some areas are simply more desirable than others. Factors such as the location of good schools in the vicinity, stunning views, great shopping, safety and additional amenities will very likely see to it that your home will be worth a lot more than a similar-sized property in a less popular area.
Newer homes are more desirable than older homes, but there can be exceptions for instance when your older home has been looked after or has been updated and refurbished to today's demanding standards. Older homes with exceptional architectural features or those with design significance will also be sought-after.
A home that is in excellent condition, well-kept and move-in ready will be very desirable. If a property looks like it has been neglected, comes across as out-dated or have structural problems, any one of these issues will be a huge deterrent to potential buyers and at best result in a lower offer.
Local market property trends and conditions
If it is a sellers' market (meaning more buyers than homes available), you are more likely to get a higher price for your home. If it is the other way around, you may have to lower your price in order to be competitive and sell. Economic factors such as the state of the economy, interest rates and even popular property trends and styles can influence price.
If your property is new to the market, you are likely to get an offer early on if it is priced right. The asking price can be accurately determined by having a valuation done prior to going to market.
Should your home have been on the market for some time and not have sold, you may consider withdrawing it for some time before offering it again as for sale or you may have to lower the price in order to sell. First investigate the reasons why it has not sold and the best way to get insight into this is to consult with your estate agent.
All of the factors above will play a role in determining a property's price and a good estate agent will be able to explain in detail how they arrived at the proposed valuation estimate using all of these parameters.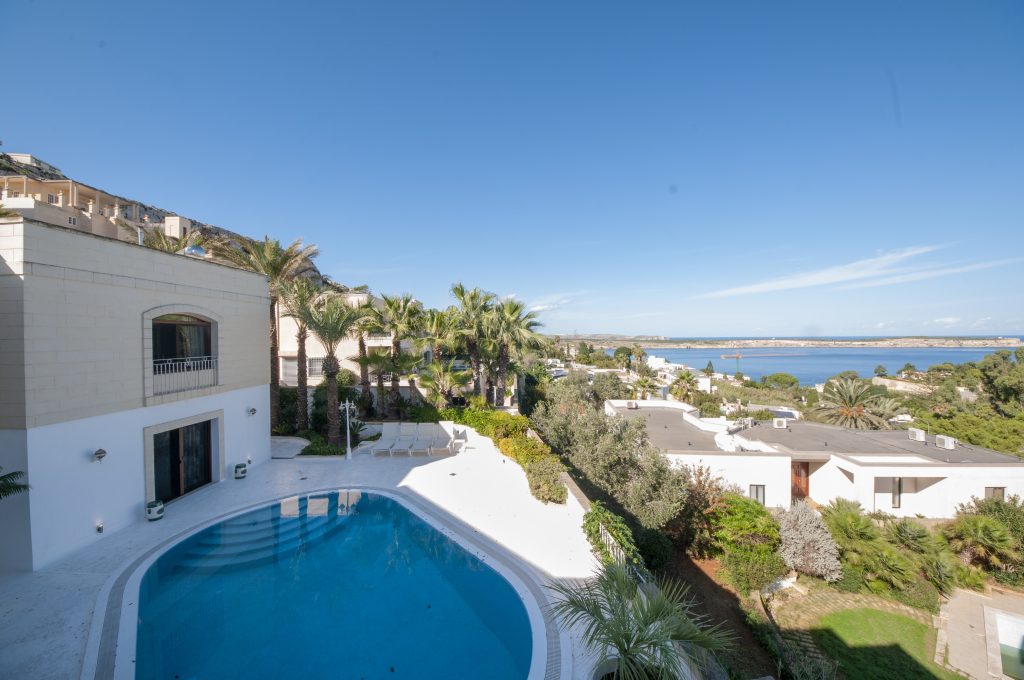 Valuations and home loans
Before any bank or lender will consider granting a loan on a property you may be interested in buying, they will have the property inspected and valuated. This is done in order to attain what the risk factors are and if the property's realistic market value is likely to be more than the loan amount applied for. Should a property be used as collateral for a loan, the bank or lender will need convincing evidence that the property's value exceeds the amount of the loan. This amount will determined after an assessment of the property by one of the lender's own evaluators. This is done in order to minimise risk to the lender should the borrower go into default.
Valuations for tax purposes
A valuation by a respected, recognised institution will give you a solid indication of a property's value and whether any proposed taxes to be levied on the property is realistic and fair. Property and council taxes generally do not apply in Malta, but there is stamp duty and property transfer tax to pay. A valuation will determine a property's expected sales price and this will give all parties a very good idea of what they can expect to pay long before the actual sale of the property occurs.
Valuations used for guidance to improve a property's asking price
Often overlooked, valuations can be invaluable for home owners when it comes to identifying areas of the home that can be improved. If these are addressed, a revised valuation post repairs and improvements will more than likely see the value of the property increase. Another more important factor is that a valuation can give a seller a good indication whether the property is located in an area that is experiencing growth and development. If this is the case, it will be better for them to hold on to the property for a while longer in order to get a better price. Without a valuation, you as the seller will never know this.
Valuations for insurance purposes
Valuations are essential for insurance purposes. Determining a property's true value will help in establishing realistic and fair insurance premiums and also clarify to insurers what measure of risk is associated with a particular property.
The importance of valuations in the case of legal disputes
The sale of some properties that were for example inherited by multiple parties could end up in court due to the owners having opposing views on the property's value. Here an official valuation is crucial and this will be used as evidence in court to establish the property's true market value. This can save years of unnecessary court battles, save a ton of money for all parties concerned and solve disputes efficiently. 
Only accept valuations from a recognised and experienced entity
Never let your judgement be clouded by someone who gives you a "valuation" that sounds too good to be true. Only make use of an experienced, registered and professional estate agent or architect as they are ethically obliged to be truthful. That said, sellers do have the final say when it comes to the marketing price of their property, but if you question a valuation that in your opinion seems too high or low, get a second opinion.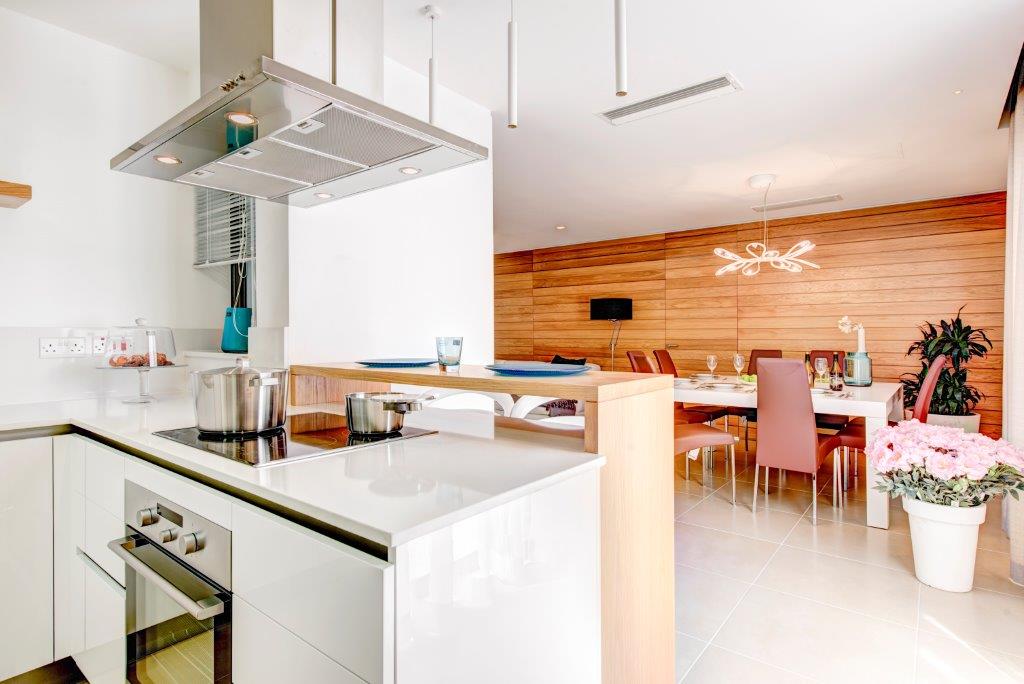 Why it is never worth inflating the value of a property
You should always adhere to an independent and market-related valuation of your property's worth for the following reasons:
An unrealistic sales price will decrease the chances of selling your property dramatically.
Your property is only worth what the market is willing to pay for it and that amount is likely to be in the region of similar, surrounding properties that recently sold.
Inflating the price of a property will be of no use as you will have to eventually reduce it to what is realistic in order to sell it.
Today's buyers are informed and educated about property and they do their research before looking at properties for sale in a particular area. They will have a very good indication of what a property is worth and are unlikely to pay an unrealistic price.
No agent worth their salt will sell a property with an unrealistic asking price, as it is not in their best interest.
The difference between CMA valuations and legally recognised valuations
The appraisal or valuation of your property's worth by your real estate agent is not a legal and binding document, but it will be based on extensive research as discussed earlier and be extremely accurate. If issued by an estate agent, it is sometimes referred to as a CMA (current market analysis) as well. Should you need a valuation for legal reasons, only a registered architect at present can give you a legally recognised valuation.
Get a FREE valuation done by us so you know what your home is worth!
When buying or selling property, always get a valuation done and only deal with the absolute facts. Valuations save time and money and with a professional valuation by a licensed and experienced agent you will know what your home is really worth in the open market.
At Frank Salt Real Estate have more than 50 years of experience in the buying and selling process of real estate in Malta, assisting buyers and sellers alike. Want a free valuation without any obligations? Fill in the form supplied here and we will contact you at your earliest convenience. We will not only do a valuation but also discuss the state of the property market in your area with you if you are interested!