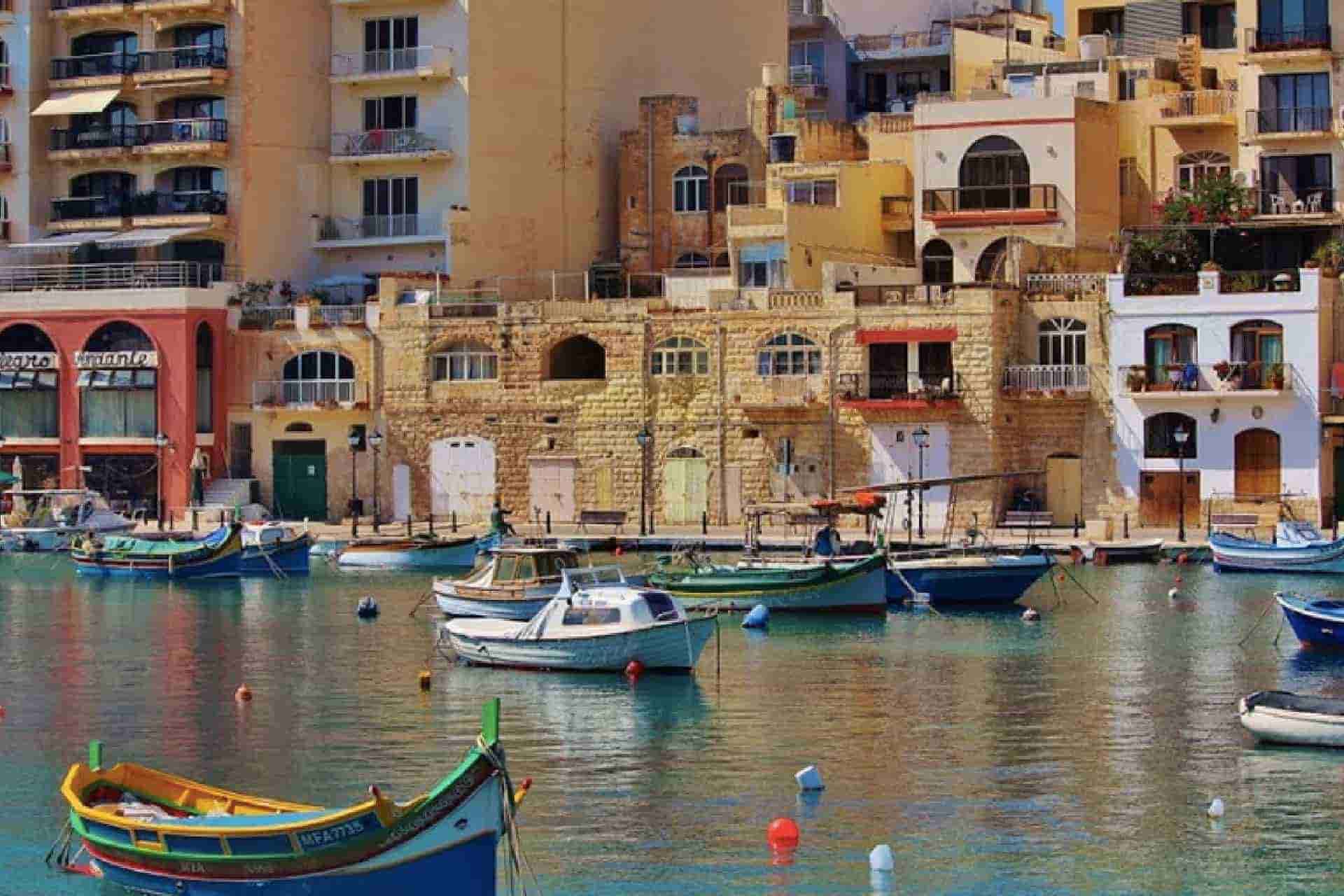 One of the key considerations when starting up your own business is location. You need to be in a place with constant footfall and exposure to ensure that you get customers through the door, whilst also balancing the risks and benefits of local competition.
Opening a tapas bar next door to an establishment which has been selling award winning tapas for 20 years probably isn't the best idea, but healthy competition can actually improve business and drive trade.
Malta is an up and coming hub of new business ideas, entrepreneurs, and creativity, as well as sitting in a prime location within the Mediterranean, where it covers some of the largest shipping lanes.
There are a number of industries which have hugely taken off in recent years, such as the financial services sector, and a booming online gaming industry.
In addition, high-end manufacturing, information technology, and a number of cosmetic surgery clinics have also seen a boost in popularity, making this an ideal time to grab a slice of the action.
There are opportunities all over the island, and here are just some of the prime locations for business and commercial property this year!
Sliema
Located in the north of Malta, close to St Julian's Bay, Sliema is a bustling seaside town which has established itself as a hub of tourism.
Once a quiet, sleepy fishing village, it began to grow rapidly in the 19th century, and established itself as the first tourist resort on the island.
To this day, it boasts a number of residential areas, including many expats who are after good food and a fun time during high season.There are a number of varied shopping opportunities, allowing you to take advantage of the consistent visitors, and this is a prime location for such a venture.
Similarly, tourist focused businesses such as restaurants, cafes, bars and hotels will fit in very well in Sliema.
The town has perhaps the most electric selection of restaurants in Malta, with everything from steakhouses to Indian, so you are sure to find a space for your selection.
Gzira
Close to Sliema you can find the smaller town of Gzira.
This town is almost centrally located, and is close to both the University of Malta, and Valletta, the capital. Because of this, it's main outputs come from the service industry, such as hotels and restaurants, as well as shops.
Gzira is considered something of an evolving potential; it is still growing and developing, and so is a perfect opportunity for a startup to make their mark.
As well as hospitality, opportunities exist in financial institutions and legal firms, online betting companies as well as real estate, which is constantly booming and expanding in order to cope with the ever growing demand for space and homes in the town.
Office space is accessible and well located, and Gzira is a great opportunity to be part of a growing business movement and development.
Qormi
Located on the Southern coast, Qormi is a fascinating blend of old and new. One of the largest residential towns in Malta, it has a rich and complex history with a strong culture.
Of particular importance to the region is break: bakers should definitely investigate Qormi for some wonderful business ideas. Recognised as the capital of Maltese bread making, the town provides ample opportunities for new businesses in this area.
The size of the town also means that it lends itself well to new creative startups; shops, unique cafes and events; particularly music and sports, are all key areas of interest.
Hamrun
Close to the capital of Valletta sits the town of Hamrun. This busy commercial hub is teeming with business opportunity.
Due to its convenient location, a number of offices and showrooms can be found on the St Joseph High Road; an area consisting of a very long road, which has become something of a focus for commercial projects within the region.
Shops, cafes, restaurants, financial advice and technical support are all areas with potential in this busy area, and the sheer volume of choice means that competition will most likely be helpful to your business, rather than a hindrance.
St Julian's Bay
It would be foolish to discuss the business opportunities in Malta without giving mention to one of its busiest hotspots.
A prime location for tourists and locals alike, St Julian's is most famous for its thriving, busy nightlife, and the wealth of opportunities for pleasure and leisure which can be found.
Whilst it is busiest during the summer season, the area is also popular with locals all year round, making this a brilliant opportunity for a steady, sustainable business. Leisure is the key priority here, and so it is a key location for restaurants, cafes, nightclubs, bars and hotels.
Like with Hamrun, the competition here can also be your friend, as there is an enormous wealth of sites to choose from, and it is more than possible to work together to reap maximum profit and benefit from visitors to the area.
Malta is a bustling thriving hub of business opportunity, with chances to build your business in almost any sector. Each area has its own particular set of strengths and interests, and careful research can ensure that you situate your company in the ideal location, and where it is most desired.
The good connections to the island, as well as buzzing tourist industry, year round residents, and a generous taxation system, mean that Malta is a perfect location to plant a seed, develop, and grow your business into something extraordinary.