Residential Permits in Malta
Malta is one of the world's best known destinations for expats looking for a high quality life in a beautiful setting. For anyone who is not from the EU who intends to stay longer than a 90-day period In Malta, some form of residency permit is needed. With this guide we will take you through the steps of applying for a residence permit and also look in short at the various permits and residency programmes.
THE PROCESS OF APPLYING FOR A PERMIT
Determine whether you qualify
Prior to starting the application process, first make sure you are eligible for a residency permit in Malta. Non-EU citizens who wish to live in Malta for an extended period of time will need to meet certain criteria, such as having a job offer from a Maltese employer or sufficient financial resources to support themselves without relying on government assistance. You can find out more about the eligibility requirements on the website of Identity Malta, the agency responsible for issuing residence permits.
Step 1: Get all your documentation ready
Once you are sure that you qualify for the residency of your choice, it is time to prepare all your documentation. This will vary according to the permit that you apply for but can  include:
The biometrics page of your passport.
Proof of financial resources (such as bank statements or proof of income).
Proof of accommodation (such as a rental agreement or proof of ownership iof you have bought a property).
A police certificate or criminal record check from your home country.
A health screening which will include a scan for TB and proof of vaccination for Covid, Polio and Diphtheria, Rubella/Measles (required for certain jobs), Hepatitis B (required for certain jobs). This medical report needs to be filled in by a qualified doctor and include the report by the hospital regarding the outcome of your scan for TB. The entire health report needs to be submitted to the IDCU who will verify the report and give you/your employer/representative the necessary approval to proceed with your application.
All documentation must be in either English or Maltese.
Step 2: Submit your application
Once you have all of your documents in order, you can submit your application for a residence permit in Malta. You can do this online via the Identity Malta website, or in person at one of their offices. You'll need to pay an application fee, which varies depending on the type of residence permit you're applying for and how long you plan to stay in Malta. When you submit your application, you'll receive a reference number that you can use to track the status of your application online. If you are employed, the application will be submitted by your employer after you have fact-checked all the documentation and verified that it is correct.
Step 3: You will receive an invitation to attend your biometrics appointment
Once you have submitted all your documentation, you will receive an invitation to go for your biometrics: you'll be asked to book an appointment time and location online sometime after you have submitted your application. Going for your biometrics involves having your fingerprints and a digital photograph taken, which will be used for the creation of your residence permit. PLUS you'll need to bring your passport and appointment reference number with you. As said, you have to book the appointment online and wait for the confirmation email, print it out and take it with you on the date of your appointment.
Step 4: Wait for your application to be processed
Once your biometrics have been completed, the time it will take for your application to be processed will depend on what permit you are applying for and how busy the authorities are. A decision will be made anywhere from a few weeks to a few months.
You will be able to check the progress of you application online using the reference number of your application. If there are any issues with your permit, you may be contacted by ID Malta.
Step 5: Notice to collect
Once you have been successful in your application, you will receive a notification by mail to collect your ID card.
Step 6: Collection of your permit
You need to go in person to collect your ID Card. Depending on what type of permit you applied for, you will need to take with the official receipt that was issued to you when you did your biometrics and your passport. If you have not paid online prior when you submitted your application, you will need to pay upon collection.
Renewal
Residence permits need to be renewed from time to time, depending on which permit you applied for. If it is an employment permit, this needs to be done every year.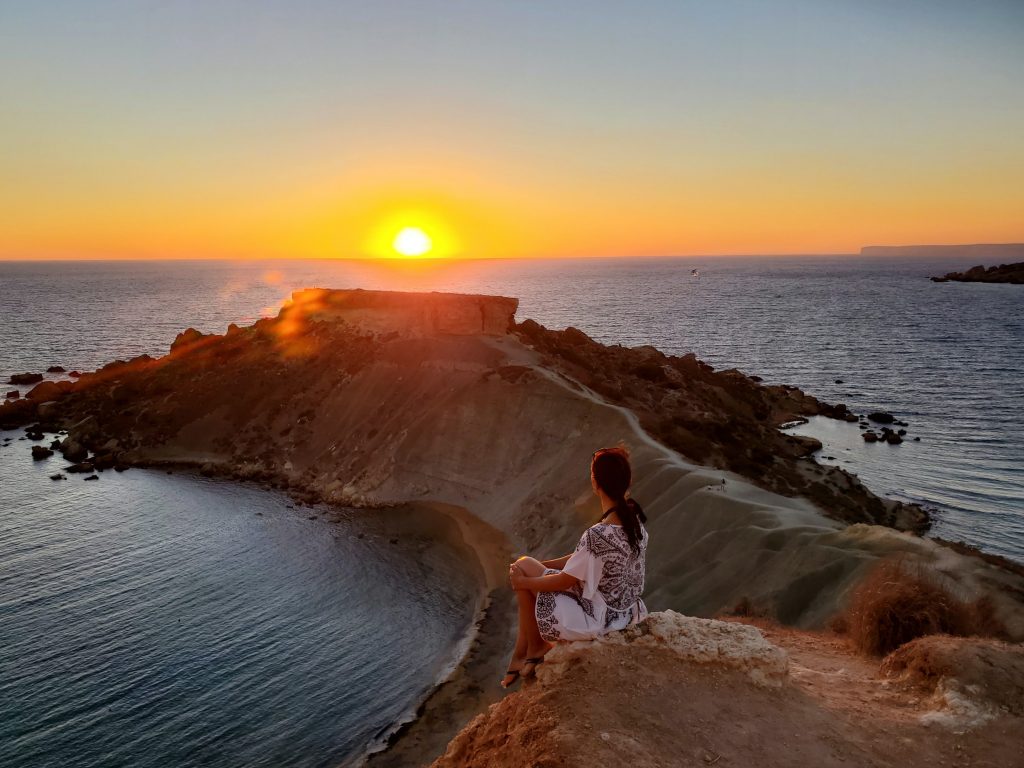 THE TYPES OF RESIDENCY PERMITS
As mentioned before, there are several types of residence permits available for non-EU citizens who wish to live and work in the country. The type of permit you'll need will depend on your individual circumstances and the purpose of your stay. Here are some of the most common types of residence permits in Malta:
1. Employment Permit
If you have received a job offer from a Maltese employer, you will be eligible for an Employment Permit. This permit is valid for one year and can be renewed annually. To be eligible for an Employment Permit, you must have a job offer that meets certain criteria, such as a minimum salary threshold and proof that the job cannot be filled by a Maltese or EU citizen.
2. Self-Employment Permit or Starting a Business
If you plan to start your own business in Malta, you may be eligible for a Self-Employment Permit. This permit is valid for one year and can be renewed annually. To be eligible for a Self-Employment Permit, you must have a business plan that meets certain criteria, such as a minimum investment amount and proof that the business will benefit the Maltese economy.
3. Student Permit
You will need to apply for a Student Permit if you plan to study in Malta. This permit will be valid for the duration of your studies and can be renewed annually. To qualify, you need to have been accepted into a recognized institution in Malta and prove that you have the necessary funds to support yourself during the time of your studies.
4. Family Reunification Permit
Should you have family members already living in Malta, this may be the option for you. The permit is valid for one year and can be renewed annually. You will need to have a spouse, minor child, dependent parent or a Maltese or EU national as family who is already living in Malta.
5. Permanent Residence Permit
Once you have lived in Malta for a certain period of time, you may be eligible for a Permanent Residence Permit. It is valid for an indefinite period and will allow you to work and live in Malta without any restrictions. Some criteria include having lived in Malta for a continuous period of at least five years, that you have the financial means to support yourself without relying on any assistance from the government. 
With this permit you will be able to reside in Malta while retaining your current employment in another country. This permit applies to those who can work independently making use of telecommunication and technology to do their work. This permit is issued for one year and you have to meet the required criteria in order to qualify.
This permit applies to hose individuals who have lived in Malta for a continuous period of five years. You must not have been absent for a continuous period of more than six months during the five years or more than ten months for the total of the five year period. You will also be expected to pass a course in the Maltese Language and the Cultural History of Malta in order to be able to apply for this permit.
If you have been granted long-term status by another member state, you may reside in Malta for more than 90 days for employment, self-employment or other economic activities.
THE MALTA RESIDENCY PROGRAMMES IN SHORT
1. Malta Retirement Programme
This programme is for retirees or adults who are nearing retirement age and who are considering taking up residence in Malta. Many people come to Malta for retirement due to the standard of health services and attractive tax benefits.
2. Global Residence Programme
This programme is aimed at non-EU nationals who want to take up residence in Malta while enjoying a favourable tax rate. Applicants can also work and set up a business in Malta subject to obtaining the necessary permits.
3. Malta Citizenship by Direct Investment
This programme allows foreign nationals the opportunity to obtain Maltese and EU Citizenship – the Malta Citizenship by Naturalisation for Exceptional Services by Direct Investment and for applicants to also significantly contribute to the economic development of the islands.
4. Highly Qualified Persons Programme
This programme is aimed at those that are highly qualified in finance, i-Gaming, aviation, and other professions. Malta has a strong demand for highly qualified workers to complement the local workforce. Individuals who make use of this programme can benefit from a personal tax rate of 15% on employment income derived from a qualifying contract of employment in Malta. Additional income generated through employment (over a threshold of €5 million) will also not be subject to any further tax.
5. Malta Start-Up Residence Programme
This programme is ideal for third country nationals who wish to invest or open a business in Malta. The programme provides cover for the founders, core employees and their immediate families.
Lastly
The entire application process and requirements for each type of residence permit and programme varies, so it's vital to check each permit or programme's specific requirements. Our best tip is to employ the services of an immigration lawyer or an authorized representative to assist you when you are applying for one of the residence permits or programmes in Malta.
To find out in detail about all the residency programmes available in Malta, visit our page https://franksalt.com.mt/malta-residence-programmes/