Some of Malta's very best luxury rentals under the spotlight: what you get for 10k+ per month!
Homes for rent at the top end of the market have several distinct differences that set them apart from the rest: design, style, location, lifestyle and convenience. Other important factors that come into play that are regarded as non-negotiable for these beautiful homes' discerning occupants can be anything from large expansive grounds, top-notch security, home cinemas and parking for a fleet of luxury vehicles.
Needless to say, all interior finishes have to be of the highest standards and carefully manicured, landscaped gardens are all part of the package. Individuals who tend to request homes for rent in this bracket ironically spend a lot of time away from their homes on business, sealing business deals around the major financial centres of the world while their families at home are cared for and usually assisted by an army of staff such as personal assistants, au pairs, chefs, chauffeurs, gardeners and other domestic staff. Needless to say, these homes need to have larger than usual accommodation space in order to fulfil all of these privileged families' needs and wants and we list just a few of the very best available for rent on our portfolio: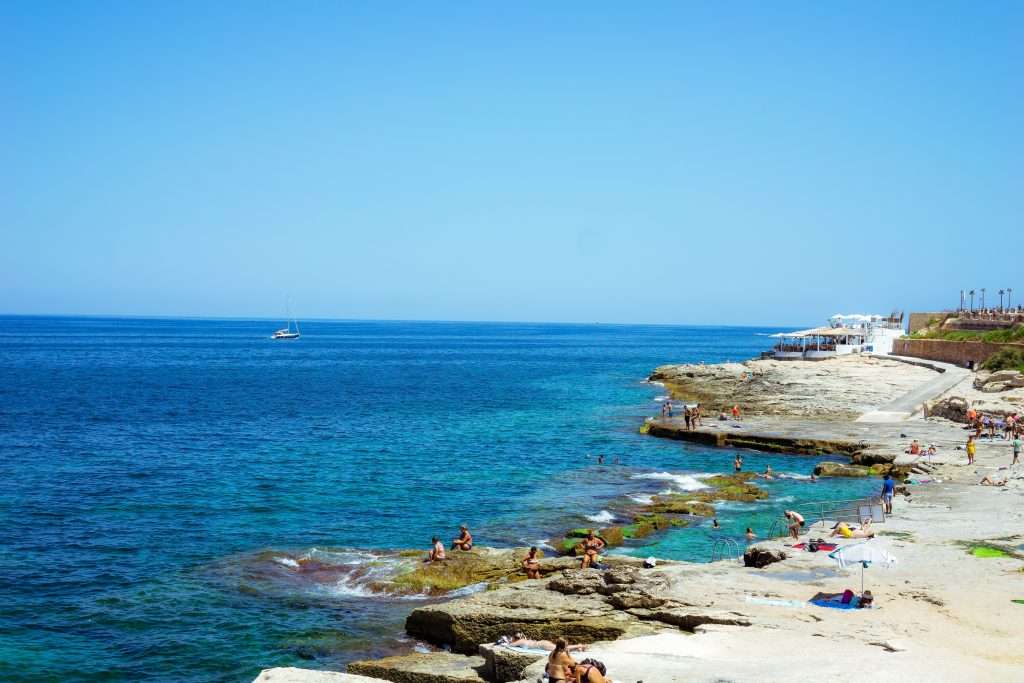 The best luxury properties to let
Mellieha Furnished Villa
€12,750 | REF: 660129 | 5 Bedrooms | 3 Bathroom | 1 Shower | 1680.00 SQM
Our first property is a magnificent villa with reference number 660129 and available for rent at €12,750 per month is set in the exclusive enclave of Mellieha. The villa is exquisitely furnished and has 5 bedrooms which overlooked the expansive, landscaped gardens which features mature trees, its own escarpment leading to an impressive cliff-face and even a cave! The walls are adorned with contemporary art and the home features every modern convenience one can imagine. In close vicinity to everything from the beach to Michelin restaurants, this property leaves you in want of nothing. With 400m2 under roof, Veneziano marble, a Pendini kitchen with Siemens appliances and a rock cave as your wine cellar, you never have to leave home as you even have your own fitness centre in the home. This is undoubtedly one of Malta's finest homes offered for rent.
Bahar Ic-Caghaq Bungalow For Rent
Bahar Ic-Caghaq Furnished Bungalow
€11,000 | REF: 010682 | 4 Bedrooms | 3 Bathrooms
The second property is a fully furnished, detached bungalow in the exclusive suburb of Bahar ic-Caghag. The reference number is 010682 and the home comes in at rental of €11,000 per month. This contemporary home is located in a quiet area and sits on an acre of land on a precipice offering unrivalled vistas of the surrounding countryside and the sea. This is lavish living on a grand scale and with 4 immaculate bedrooms, a large swimming pool, a spa, an additional flatlet, a games room, a 6-car garage and the Verdala International School on your doorstep, you can be assured you will be pampered accordingly all day long by your staff while your young ones get the best education money can buy.
Madliena Furnished Villa
€10,000 | REF: 660142 | 5 Bedrooms | 1 Bathroom | 3 Showers | 1050.00 SQM
Property number three is also in Madliena, the first choice as a place to live for the well-heeled in Malta. With reference number 660142 and available at €10,000 per month, this furnished villa is set on elevated grounds offering the best of town and sea views. Awash with natural light, this home has three double bedrooms, private terraces, a wrap-around garden and of course a pristine, gleaming and large pool with an entertainment area, perfect for those weekend parties. At this home you can rest assured that you will have ample guest parking, as there are six of them! Needless to say, the property is fully air-conditioned to ensconce you in comfort year-round.
Want to rent a different luxury villa?
If you would like to see one of these properties or require a bigger selection to choose from, contact Frank Salt Real Estate's Letting Division Manager Philippa Tabone personally on +35679621984 or email her at [email protected]