When one is on the lookout for an apartment to rent, several factors play a role but surely the biggest one for people in employment is the proximity to one's place of work. If you are in the situation where you are retired, any location will do given that it suits your budget, but even here several factors will play a huge role. 
As a retiree, an apartment's proximity to shops and medical facilities will be a huge bonus and even more so if an apartment block has a lift. As we get older, we also rely more on public transport, so being within a short distance to a bus stop will also be favoured by this group of tenants. 
Those in employment with children will be on the lookout for apartments that are close to day-care facilities, schools and shopping centres and if it has off-street parking, even better. It does not matter what demographic group one falls in; everyone wants value for money and we look at some of the most affordable apartments in and around Gozo and Malta's most popular areas. 
Xaghra, Gozo
Furnished Apartment at €300 monthly. Ref: ref 108870
This lovely ground floor studio apartment situated in an alley in the heart of Xaghra close to all amenities and is definitely for a single person. The layout consists of a kitchen, shower room, dining room, and one bedroom.  
Marsalforn, Gozo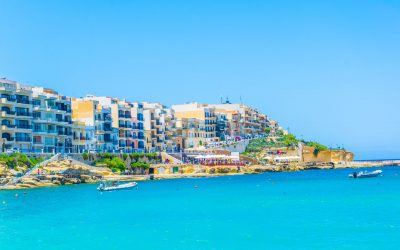 Furnished Apartment at €300 monthly. Ref:  114145 
This is a furnished 1st floor APARTMENT situated on a corner and within walking distance to all amenities. The apartment consists of one-bedroom, a combined kitchen, living, dining area and shower room. This will be for a single person or a young couple. 
We saw that Gozo offers a lot of value for money with some of the most affordable apartments for rent located in the towns and villages of Qala, Gharb and Victoria. If you are employed in Malta and do not want to commute every day between the two islands, this is what we found for you on the Malta side: 
Xemxija, Malta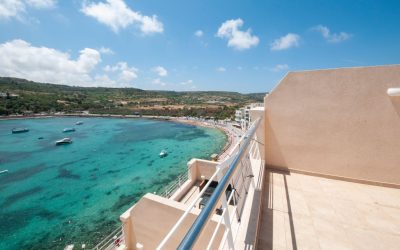 Furnished Apartment at €400monthly. Ref: 510816 
This is a studio apartment on the seafront with a double bed, sofa and dining table, air conditioning, washing machine, a television, and use of an internal area with additional storage. It is also close to shops and a bus stop and will suit a young couple or retiree. 
Salina, Malta
Furnished Apartment at €400 monthly. Ref: 657465
Here we have a one-bedroom apartment in the heart of Salina. The property consists of an open-plan kitchen, living and dining area, one main bathroom and a balcony at the back, with side sea and country views. Extras also include a microwave and washing machine.
St. Paul's Bay, Malta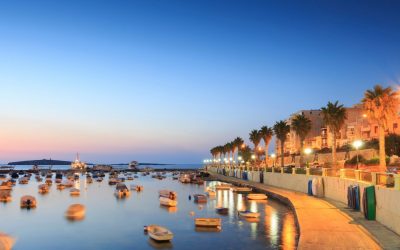 Furnished Apartment at €400 monthly. Ref: 657465
This has considerable space and is excellent value for money. It is a third floor APARTMENT without a lift and situated in a quiet but still in a very central area close to all amenities such as banks, schools, supermarkets and pharmacies. The layout comprises of a kitchen, living and dining area with a front balcony, 2 bedrooms, a separate bathroom and use of roof is also permitted.  
Mellieha, Malta
Furnished Apartment at €450 monthly. Ref: 510732
This is perfect for a professional or young couple! It is a superbly located one-bedroom APARTMENT close to shops and buses. It has a well-equipped kitchen and dining room with gas hob, electric oven and washing machine. The living room has a sofa bed and television. There are 2 balconies and a shower room. Additionally, there is a lift and car space included in the price.
Mosta, Malta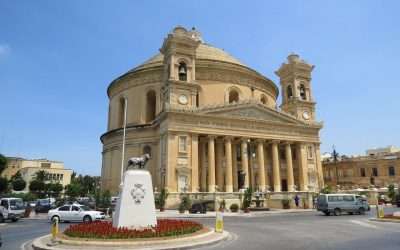 Furnished Apartment at €450 monthly. Ref: 852999
This is an APARTMENT centrally located in Mosta, close to the church, shops and public transport. The property comprises of an open-plan living area, a double bedroom and a separate shower. 
Sliema, Malta
Furnished Apartment at €600 monthly. Ref: 650015
Available as a long let, here we came across a 2 bedroom, furnished APARTMENT served with lift and located close to all amenities. Property comprises of combined sitting/dining room, kitchen storeroom and a bathroom. Use of roof is included as well as air-conditioning, a washing machine and TV. 
For some time now there has been a lot of reservation about the premium rents charged in the much sought-after and popular Sliema area, but we came across listing after listing in the €700 per month or less price bracket. Most of these apartments are well appointed, contemporary and suitable to all age groups and demographics. Remember, the longer you are going to rent an apartment, the better chance you will have to negotiate with a landlord for a more favourable monthly rent. We advise that you visit our rental website and do a thorough search, select a few of your favourites and then contact our letting specialists to show you these properties.  
Frank Salt Real Estate has apartments for rent in all areas across Malta and Gozo in all price brackets, so not matter what your requirements are, we will have something that suits your needs and if we don't have it, we will find it for you…. after all, we have been doing it successfully for more than 50 years!