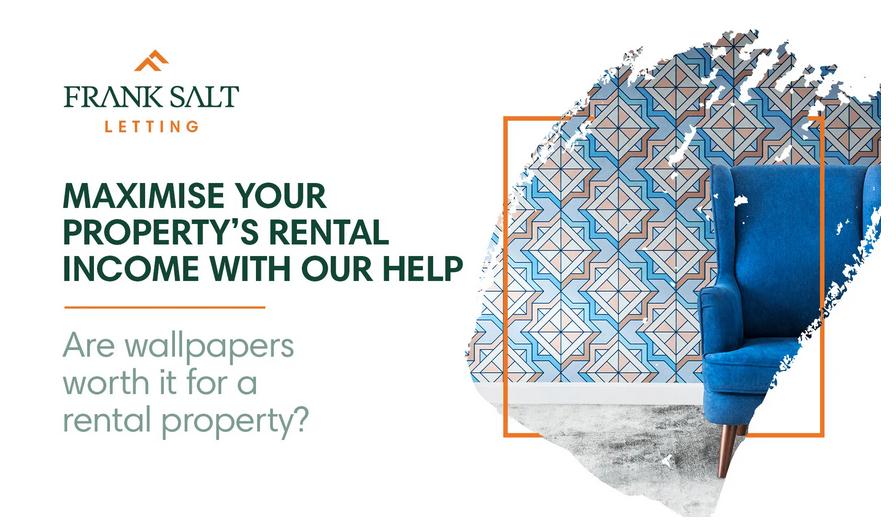 A lot of people squirm when it comes to wall treatments, as they simply do not know what to do, especially when it comes to the option of using wallpapers in a rental property. Accent walls are a must-have and have been on trend for some years and wallpaper is a very good choice for this. It outlasts many paints and in some cases, some wallpapers are in good condition in palaces and homes that are hundreds of years old.
Many modern rentals now feature a wallpaper section somewhere as a focal part of the interior design and it certainly works! As a landlord, you may have been used to just giving a property a fresh coat of paint in the past, but tenants are more sophisticated and design-conscious and will find the mix of having a beautiful, luxurious papered accent wall very appealing.
The benefits of using wallpaper in a rental property are numerous:
If you choose wisely and apply it correctly, who knows how long it can last? The average median is said to be anywhere from ten to fifteen years according to the experts, but as we said, it can last a lot longer.
Initially, wallpaper will be more expensive than paint, but due to its longevity, it may work out cheaper than paint.
Thick wallpaper will also cover a multitude of sins like fine cracks and even hide uneven walls, unlike paint.
Wallpaper will create an air of luxury and opulence, it can lift any dull interior and make it classic, contemporary or fun depending on the design and colour.
Wallpaper comes in an endless variety of designs, colours, and textures…something paint will only be able to compete with when you employ craftsmen to mimic the look of wallpaper!
One can even get wallpaper now that you can paint over, so you have the texture underneath and the colour of your choice.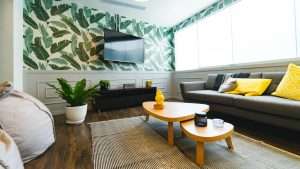 OUR TIPS WHEN IT COMES TO USING WALLPAPER:
Lounges, bedrooms, hallways, dining rooms, and open-plan spaces are best suited for using wallpaper.
A word of caution: do not wallpaper an entire room as it will be overwhelming!
It is best to choose a smaller accent wall to draw attention and uplift the mood of a room or set/complement the design tone of the space.
Refrain from using wallpaper in children's rooms as their tastes change too often and if it's something they end up hating, they will be miserable and remind you of this daily.
Initial costs may be similar to some paints, but it works out more expensive short-term, as you will need someone qualified to install it for you on top of the cost of the wallpaper itself. Keep this in mind.
Get it professionally done and look forward to decades of stunning perfection! Wallpaper is never to be considered a DIY job, especially with expensive wallpaper:  you will regret the decision.
Newer wallpapers are better engineered for removal, so stay away from the bargain bin and avoid buying older, discontinued ranges.
As wallpapers are susceptible to moisture, avoid using them in kitchens and bathrooms.
Need help with furnishing or updating your rental property?
A member of our Home Interiors team, together with one of our Letting Consultants, can come over to get a feel of the property. We will be able to put together a list of what is required to freshen up the space, together with a cost estimate. Once approved our handymen can take care of carrying out any dirt works required, whilst our home interiors can help you source any furniture or finishing needed.
The result? Your property will be prepped up to achieve the best rental return possible, ensuring a timely, cost-effective and hassle-free process for you.