This time it is the turn of one of the group's key personnel: Mandy Zaffarese, the Human Resources Manager. Mandy may come across as intrinsically shy and reserved when it comes to public exposure, but she can let her hair down when needed and we are just too happy she has agreed to this interview!
We sat down with her and this is what she had to say: 
She is a real brainbox with a BA (Honours) in social policy from the University of Malta as well as a Master of Science degree in management from the University of Chester, UK. As if this was not enough, she also did two other additional courses namely a strategic human resource management course and a local employment law course…so Mandy surely knows her stuff when it comes to empowering people! Prior to FSRE, she worked as a senior HR executive for Malta's Foundation for Social Welfare Services and has other HR experience as a result from working in both the public and private sectors some years ago.
 Always ready to listen and setting people at ease with a welcoming smile, her goals at FSRE are to assist all employees in reaching their goals and achieve their dreams. For her, the path to a company's success is to maximise and harmoniously integrate both employee and corporate development continuously. When she has the rare opportunity, she enjoys any fitness activities and also relishes the finer things in life such as travel and gourmet dining.
These are the thoughts she shared with us about her personal and professional life…
Mandy, we want to know more about you, the person! Can you briefly tell us in about a 100 words about yourself? 
I am a very sociable person; I never tire of socialising and being with people.
I am the ultimate planner – if I could, I would plan every day for the rest of my life!
I LOVE organizing events and get-togethers and I am always the designated events organizer for my friends and family…always was. I get a lot of satisfaction from seeing people mingling and having fun together.
I am very passionate about my job.
Love to travel: for me it's all about new experiences and seeing or doing things I've never encountered before. I love immersing myself in different cultures, trying the local food, talking with locals, etc.
I am a very adventurous person: I love that adrenaline rush and kick I get from doing something that scares me! I've done bungee jumping multiple times, skydiving, paragliding, scuba diving… these activities make me feel so alive!
I am definitely a summer person – love everything that has to do with summer; the sea, the BBQs, the events, the summer tan… everything
Share something with us about your days as a young person growing up and also about your family back then?  
As children we spent most of our summers at Gnejna. To date this is still my favourite spot in the world. I never was a person for watching TV or movies, so I didn't really watch cartoons or stuff that kids usually watch. I spent most of my free time drawing and playing dress-up with my sister. My family is quite small: a persevering mother, a father who's the life of the party and the most caring younger sister one could ever dream of having. I am close to my sister, we make the perfect duo because we're so different, but we complement each other perfectly. You rarely see us apart.
What do you enjoy most about working in the Human Resources field? 
One of the things I love about HR is that it's constantly growing and changing: from recruitment to training to employee expectations. It's never boring and always challenging. My role gives me the ability to listen to what the staff are experiencing and then to influence change accordingly…for me that is very satisfying.
What attracted you to join the Frank Salt Team? 
The company's reputation.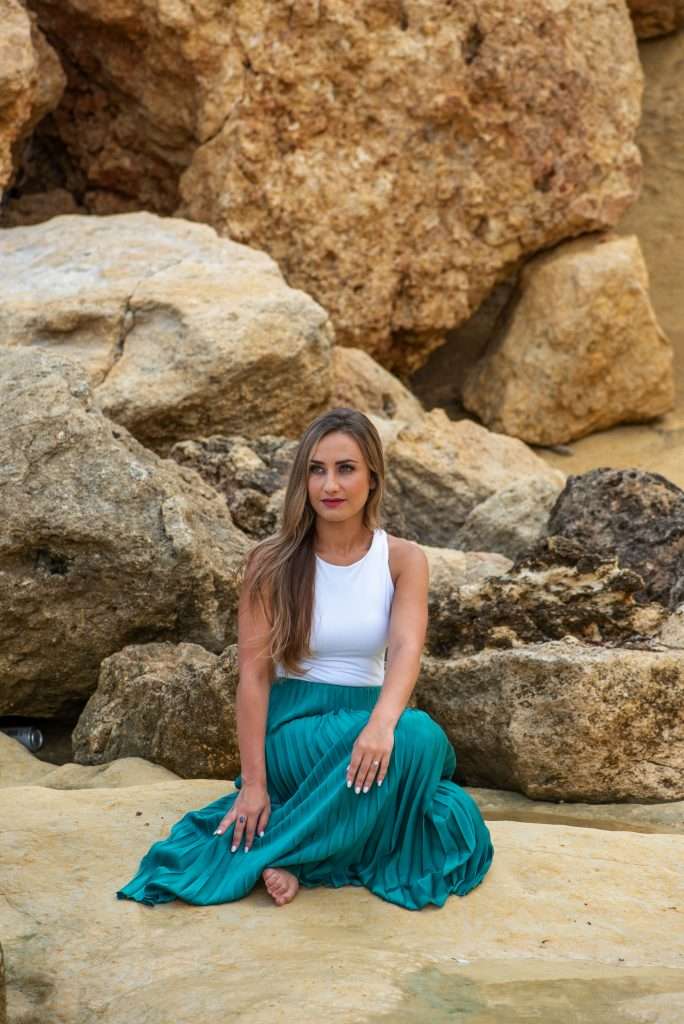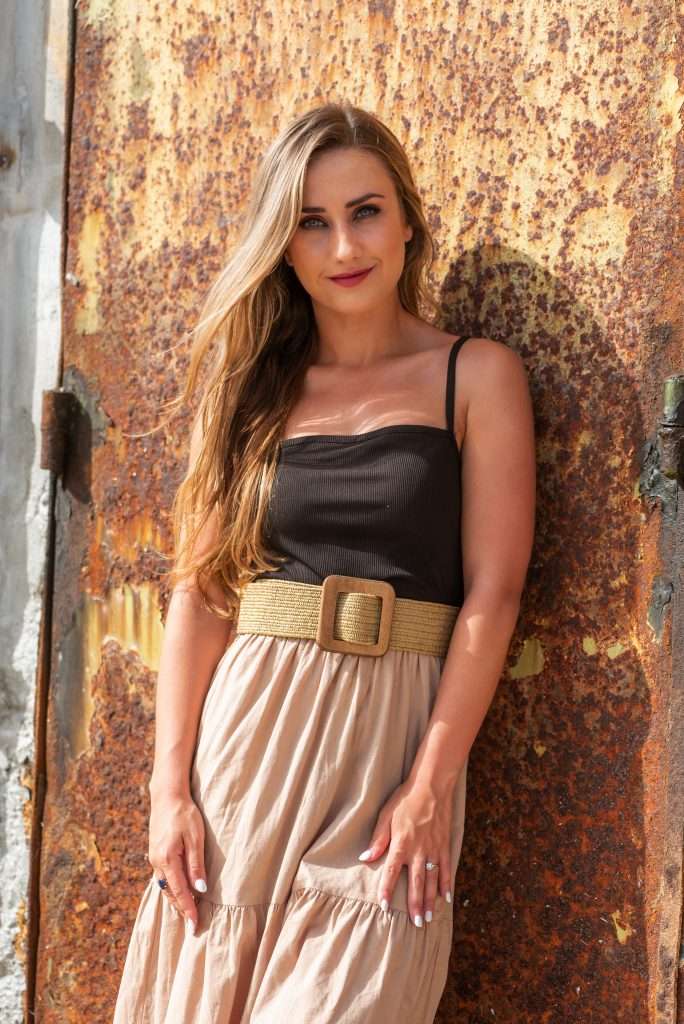 What is the most important lesson that you learned from your other jobs before starting at Frank Salt Real Estate? 
To choose my battles wisely. I learnt how to be selective of the problems, arguments, and confrontations I should get involved in. I learnt to actively choose not to participate in minor or unimportant contests or confrontations and to save my strength instead for those that will be of greater importance.
Do you have any advice for someone who is interested in starting a career in Human Resources? 
If you have the below qualities, I say go for it!
First of all, obviously being a people's person.
Good listening skills – you learn a lot by listening to others. You need to be able to listen objectively without having predetermined conclusions, and be open to different perspectives.
Smile a lot – it will help keep stress out of your ambit 🙂
Being tactful: the ability to resolve sensitive problems and mediate conflicts in a strategic manner.
When you love to help others.
Dedication to the company you work for.
Human Resources is a fast-paced, evolving and collaborative sector. If these qualities in a workplace appeal to you, working in HR could provide you with a satisfying work environment where you can grow.
Tell us about your studies…where did you study, how long ago was this and did you enjoy it? 
Up till my secondary, I wasn't bothered by studies at all. But then I started seeing my friends getting all serious about their O-levels, and my competitive mode kicked in! From my higher secondary onwards, I became a proper nerd. I studied Sociology and Economics at A-levels, Philosophy, English, Environmental Studies and Systems of Knowledge Intermediates. I studied with a passion and enjoyed each and every subject; however, Sociology will always be my favourite. I then continued with studies at the University of Malta and graduated with honours in Social Policy. This course was brilliant because it gave me exposure to a vast range of topics, some of which include: managing people at work, quality service, evaluation skills, project management, strategy and planning, research methods, etc. I later obtained a Master of Science in Management and Human Resources from the University of Chester in the United Kingdom. Here I learnt more about managing people, creative thinking, problem solving and managing innovation.
What are your thoughts on people and the workplace after the pandemic? Have we learned anything? 
To be more appreciative of everyone's health and wellbeing!
As it is your chosen field, what is it about people in general that intrigues you?
How one's background and genetics are demonstrated in different personalities, qualities, coping mechanisms, etc.
Do you have any hobbies and if so, what are they? 
Apart from travelling and being out and about, there's physical training: I train 3/4 times a week. I love going to the gym, fitness classes, trekking and running.
Who will be first your first choice to have supper with when it comes to anyone that has influenced your life? It can be anyone in history or currently. 
He's someone I have supper with every day – Daniel, my partner. His positivity, determination and values inspire anyone he cross paths with.  
We heard that you like to travel! Where have you been to and what destinations are still on your bucket list? 
The last 10 months I've been to Norway, Dubai, Tuscany and Turkey: I visited Istanbul, Cappadocia and Pamukkale. Next up are Marbella and New York. Still on my bucket list: too many to mention, but at the top of the bucket are Tanzania, Zanzibar and Argentina.
If you could invent something for humankind as a legacy, what would it be? 
To snap your fingers and have your hair ready instantly (washed, dried and done), without the effort of doing it yourself or waiting at a hairdresser.
Do you have a favourite quote you can share with us and if so, why is it special to you? 
Quote by Brian Krans: "Don't exist. Live". Everyday life can wear you down. It's important to remind yourself to have fun, do the things you want to do, and feel a sense of freedom, fulfilment, and happiness.
Which film have you seen over and over again and enjoyed every time? 
As said, I am not a movie person.
If you could retire tomorrow and did not need to work, what would you do?
Work keeps you mentally sharp, physically active, and socially connected. Unless I'm not physically/mentally able to work, I will always work. It gives me motivation and satisfaction. When I reach retirement age I'll probably slow down and become more involved with voluntary organizations, but not switch off completely.
Tell us about a favourite memory or toy from your younger days! 
I was 9 years old and I organized a surprise party for my parent's anniversary (with a lot of help from my aunties) – I got my aunty to prepare food and buy me drinks, created invitations and got them distributed, got my cousin to take me to buy decorations with my own pocket money, etc. I remember it being a big deal for me but it was a complete success.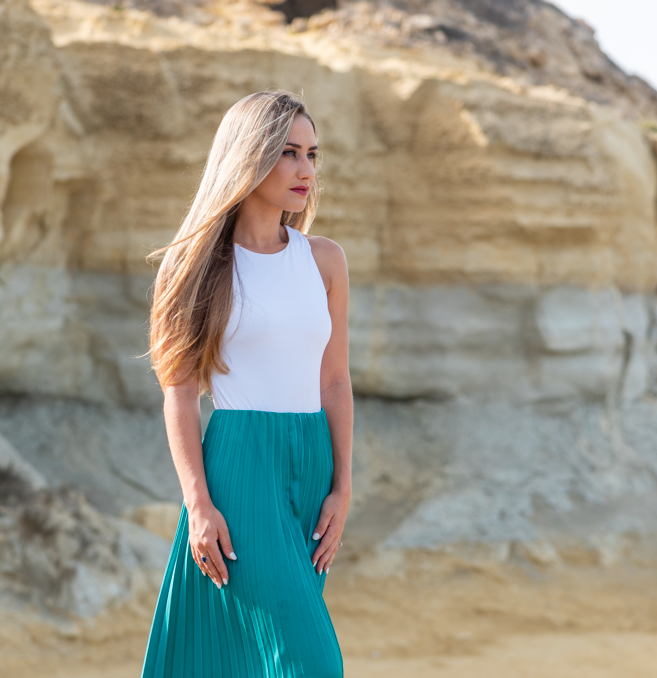 Are you still friends with people you have grown up with or know from childhood?
Yes very much so. My circle hasn't changed much over the years. I've met Kirsty, my best friend at thirteen and our friendship is still solid as a rock.
When it comes to parties, do you end up dancing on the tables or do you prefer to sit in a corner and watch what is going on? 
Definitely dancing on the tables!
Are you adventurous with food and have you ever eaten something strange or unusual? If so, what? 
Oh I'm 100% adventurous with food! I loving trying new food especially when abroad and the weirdest thing I've ever tasted was goat's brain.
Is there anything you hate doing and if so, why? Would you go as far as paying someone to do it? 
Ironing clothes, and yes, I would definitely pay someone to do it.
If you came first in a race, how would you react towards the other second and third-placed winners? 
With a hug.
If you did not live in Malta, where would you see yourself settling down? 
London. I love the hustle and bustle of the city, the tons of opportunities, the multicultural community and accessibility to everywhere.
Give us the best piece of advice you will share with the youth of today… 
Experience is just as important as education. Work hard, do odd jobs, do internships, get a mentor, go on placement experiences abroad, this is what will prepare you for the real world.
Would you relive your school days if you had a chance? 
I would, in a heartbeat!
If you had a warning label attached to you, what would it say? 
'SMALL BUT FEISTY'
If we gave you an unlimited budget for a party, what would you do or organise and who would attend? 
I don't think that you need an unlimited budget to organize a good party! The entertainment and the energy of the attendees will make the real difference.
How important is your mobile phone in your daily life and do you have set parameters for an "off" time? 
It's very important because it keeps me connected, with work, friends, family… "off" time is at the dinner table and in bed.
If you had a choice, what would be your superpower? 
To live as long as I choose to.
What motivates you daily to keep going? 
A fast-paced life and exciting future plans; like work projects, a booked holiday, weekend plans, etc.
If we gave you a time machine and said: "Choose a year to visit, past or present", what year will you choose and why? 
Summer 08, it was perfect! I'd relive it and do everything the same. There was nothing fancy about it, but we were young, carefree and everything was easy and uncomplicated.
Some fun facts about Mandy we'd like to share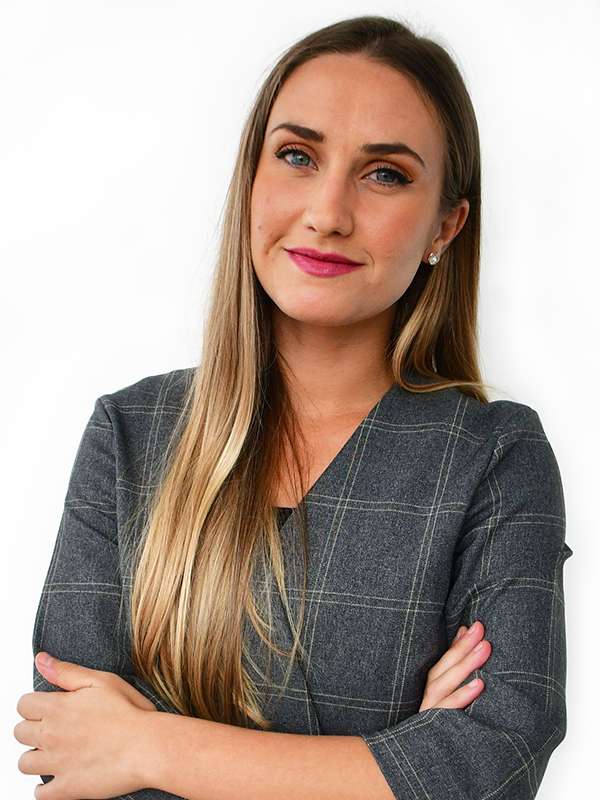 Mandy is the HR Manager at Frank Salt Real Estate.