This week's interviewee is Katya Scicluna, the Manager of the Gozo Fortunato Mizzi branch of Frank Salt Real Estate. Having literally grown up in the fast lane, she is used to one frenetic pace, juggling her busy life as the manager of a very active branch and being fully involved in the daily activities of her broadcasting family. Katya certainly has her schedule fully booked most days in advance.
With her passion for local history and the Maltese people, she is fully invested in bringing awareness to the nation's treasures through her appearances in presenting documentaries about Malta's customs, heritage, buildings of historic importance and the adventures of locals making a living abroad. Katya has built up a vast network of influential contacts over the years and her adventures prior to joining the group have fully prepared her for what is now her reality.
We just had to find out how she manages it all and still have time for a personal life! Read on to find out what is her secret…
"I was hungry for something exciting, and it was supposed to be a summer job... and seven years later, here i am!!"
Can you tell us in more or less 100 words about yourself?
I am an energetic, loyal, down to earth and outgoing person with a goal-oriented character and I am very organised. I am also a B. Comm graduate, and I started working for Frank Salt in 2014, managing the letting division for the past seven years prior to moving into the sales department to further my career. I consider personal development a must. I constantly try my best to improve and educate myself daily. Outside of work, I love spending time with my loved ones, and I am always up for an adventure and a good laugh. 
What interesting facts can you share with us about your background and family?
My family consists of five and I am the youngest and the only daughter. I will always remain 'iz-zghira!' and I was born and bred in Gozo, living in Victoria. At the age of 14, I was introduced to the family business, a television production house… it is a disciplined environment conditioned by deadlines. I still work on a part-time basis and I will always remain involved. As I was born in it, over the years it helped me to develop several skills such as connecting with people, time management, adaptability, and determination! 
Besides being in real estate, we also hear that you present a local TV show called 'Malta u Lil Hinn Minnha'. Tell us more!
Prior to Malta u lil hinn minnha, I used to be involved in another very popular and award-winning series: Zmeraldi, the youth programme on TVM. I also presented Eures, a series which focused on career opportunities in EU countries. The aim of the program was to promote the free movement of workers.
Both projects were produced by CVC Media. So, when the opportunity to present Malta u lil hinn minnha together with some well-known TV personalities knocked at the door, I did not shy from it. The variety of topics that the program covers, keeps me abreast of what is happening in different sectors of Maltese society. I must admit that my favourite features are the ones that publicize success stories of Maltese communities residing abroad. Each individual story relates to challenges… and that is so familiar in my daily life and work!
How did your interest in all things historic come about?
I lived all my life literally in the shadow of the Cittadella, Gozo's old, fortified town and looking at the fortifications from my window has always created in me an urge to know more about the past. I consider myself lucky as my involvement in a leading television cultural program opens so many unknown and forgotten chapters of our identity and the features that focus on different aspects of our past tend to answer the many questions that spring to my mind.
How do you feel about the preservation of Malta's landmarks and if you became the new minister of culture, what would your first instructions be?
Such a position does not ever cross my mind! But if it had to happen, I would strive to instill a sense of belonging in all my fellow countrymen. Malta and Gozo are blessed with an incredibly rich and varied heritage which so many of us take for granted and I will certainly give priority to the never-ending restoration projects. I will also do my best to make our heritage, both tangible and intangible, to be known and appreciated by everyone.
I am pretty much relaxed but more nervous when I am on a tight schedule! I try to switch off, focus and do my thing and normally I will go through the topic to familiarize myself with it and what is expected of me.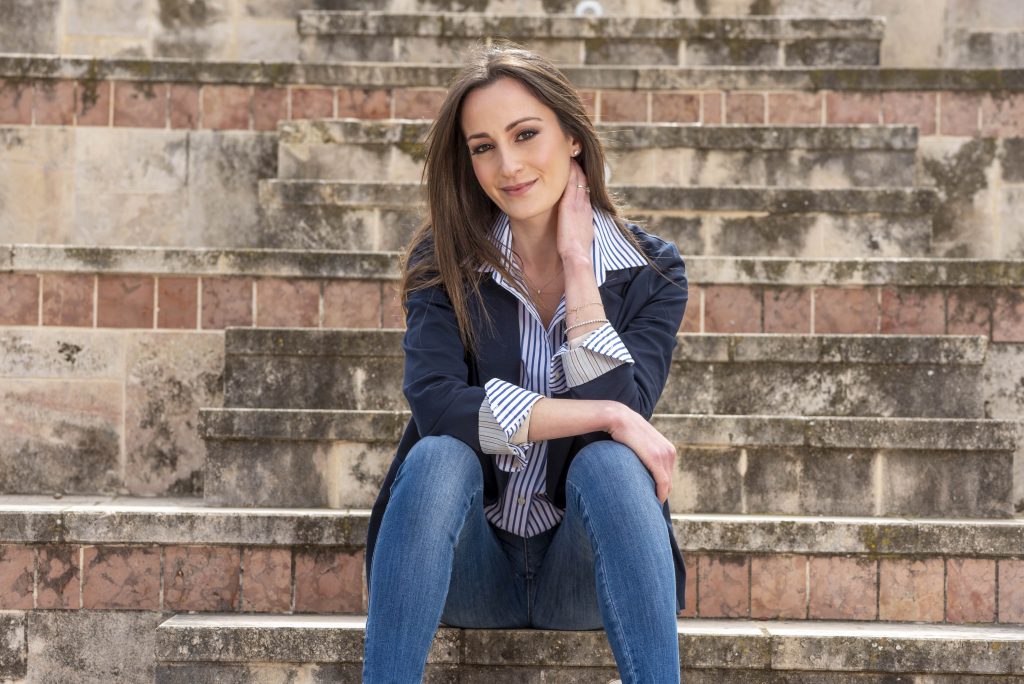 When you get ready to present in front of the camera for the TV show, are you nervous or relaxed and how do you prepare for this? What tips can you share with us?
I am pretty much relaxed but more nervous when I am on a tight schedule! I try to switch off, focus and do my thing and normally I will go through the topic to familiarize myself with it and what is expected of me.
Tell us about your past work experience…
I was involved in my family's audio-visual business from a very young age, but I always wanted to do something different… and I was always open-minded to opportunities! My previous job experience was that of holding a managerial position on a European funding project for Gozo, where I basically worked with different sectors of Gozo such as local councils, the Gozo Tourism Association, the Gozo Business sectors, and several other NGOs. It was quite a learning experience and it enabled me to start planting my roots deeply on Gozo. 
What attracted you to join the Frank Salt Team?
Honestly, I never had the time to think whether I should apply for this job or not! I was passing through a phase in my life where I wanted a complete change! The Frank Salt office is very close to my home and one day I happened to come across an advert, and I applied. I had no clue of what I was getting myself into. But at that moment in time, I was hungry for something exciting, and it was supposed to be a summer job… and seven years later, here I am!!
You have been appointed as the manager of FSRE's Gozo Fortunato branch. How are you finding managing as opposed to being an agent?
As an agent, I used to oversee my schedule and I had full control on my own sales and clients. However, being a manager of a busy, dedicated, and hardworking team of 10 is quite challenging! I set my own targets, timeframes, and to-do-lists but sometimes my planned days do not really go as planned. Situations pop up from time to time and together with the team's members we are obliged to look after our clients in a delicate and professional way, approach urgent matters first, juggle the time and deal with the rest bit by bit. Of course, it makes my schedule much tighter, but it is fine as I look at it as a challenge and I push myself daily to go that extra mile and to do better than the previous day. 
What do you enjoy the most about your career?
It is flexible, so rewarding and without any limits! I learn something new every day. I meet and deal with people coming from different parts of the world and sometimes it feels like a rollercoaster, and it can be a rush of mixed emotions! It is job where one is allowed to think outside the box and subconsciously develop skills in trying to find ways and means to fix or solve a problem. However, the biggest satisfaction is when I see a big smile on a clients' face! It is just priceless. When people recommend you to others, it means a lot. It is also the best measure of trust from their end and my reputation at stake in the field of real estate.
What advice will you give to someone who wants to become an estate agent at FSRE?
Be consistent, disciplined with yourself and know what you are selling! And never ever ignore your gut instinct! It may cost you a deal, but you may gain a client for life.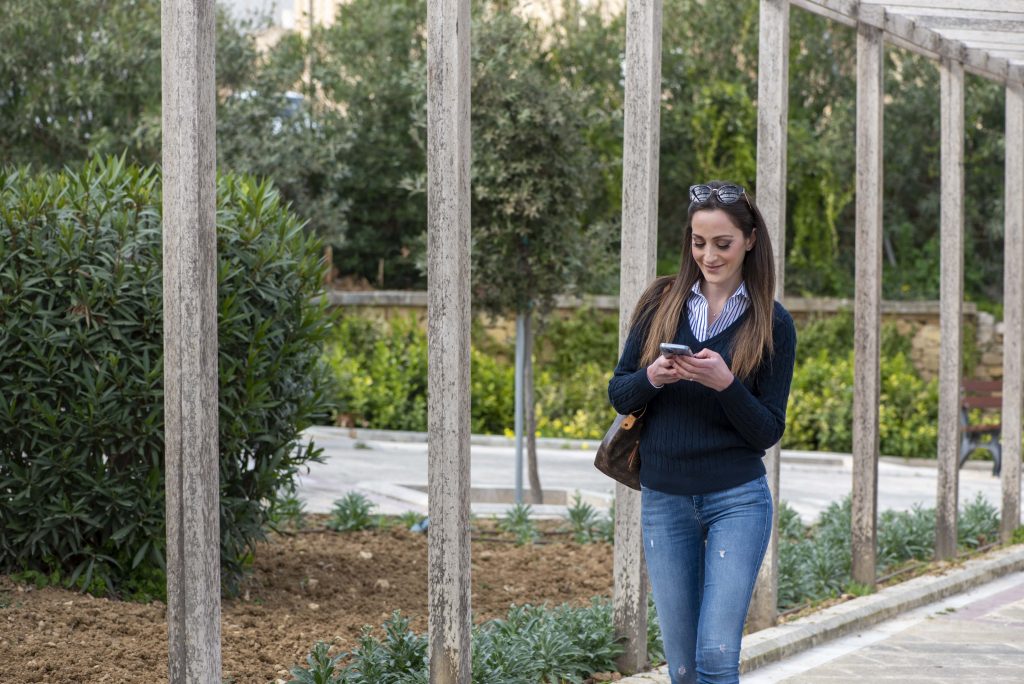 Are you someone who still prefers holding a physical book in your hands or do you prefer digital and what was the last book that you read?
I don't mind holding a physical book. I am a bit old-school! The last book was in Maltese, a novel called 'Qasis li Rebah' and it was written by my grandfather and re-published a couple of weeks ago. It was written in beautiful Maltese with such a narrative that reading it I can imagine completely what is being described. It is a story full of rich historical references to the years when the Gozitans were fighting the French occupation and includes a love story… which I never imagined my grandfather to pen!
If you could have supper with someone you admired, past or present, who would it be and why?
Most probably my two grandfathers. From my dad's side, nannu Gorg because sadly, I never had the opportunity to meet him. He was a school headmaster and a novelist. So many acquaintances who were lucky to meet him or who were his students remark that Gorg Scicluna was an incredibly nice man. Then there is Francis, my other grandfather who I remember very well. He had a soft spot for properties, and it was his thing: negotiating, buying & selling! Oh, how I wish we are sitting down together now so I could see his facial expression when I told him what I was doing for a living! 
What film do you consider as a "classic" and will you see over and over again?
'Gladiator'. It has a great moving story and a fantastic soundtrack.
Let's imagine you had pots of money and never needed to work again….what would you do all day?
No way! I will go crazy… I need to be busy! I will invest the money, travel more frequently and will definitely continue selling property!
Do you have a cherished childhood memory and if so, tell us about it?
When my brothers and I used to go my grandparents' house on Saturday afternoons, meet all my cousins and drive everyone nuts…! It created terror to whoever was in the vicinity! Oh, how I wish, I could turn back the time. 
What was the last show you binge-watched?
'Manifest'
Imagine you are at karaoke night. What song will you be singing and if you could choose, which famous singer will accompany you?
'The Show Must Go On'.  Obviously with the one and only Freddie Mercury!
Have you ever eaten something strange or unusual? If so, what?
I do not think so, as I am quite particular when it comes to food. However, having said that, around three years ago, when I was on one of Frank Salt's incentive trips in Barcelona, we went to a restaurant for an "eat in the dark" dinner experience… honestly, to this day I have no idea what I ate…! 
Is there a favourite toy from your childhood that you wish you kept?
My dolls. I used to pretend I was a hairdresser and I used to experiment on their hair with several different cuts! I am pretty sure that they looked cool in my eyes – at that time!!  wish I can see my work of art today!!! *haha*
Tell us about any chore that you hate doing…it can be more than one!
I love cleaning but when it comes to cleaning huge windows and ironing…I hate it! It is frustrating! I never manage to get them right!!
Are you competitive? If you came joint first or simply second in a race, would you be a sore loser? What do your friends think?
I do not compete with others. I only compete with myself. Not at all, I do not think I am a sore loser. If the winner truly deserves it, I will be the first one to be genuinely cheering! 
Do you have a favourite destination, country or city that you could live in besides Malta?
Paris!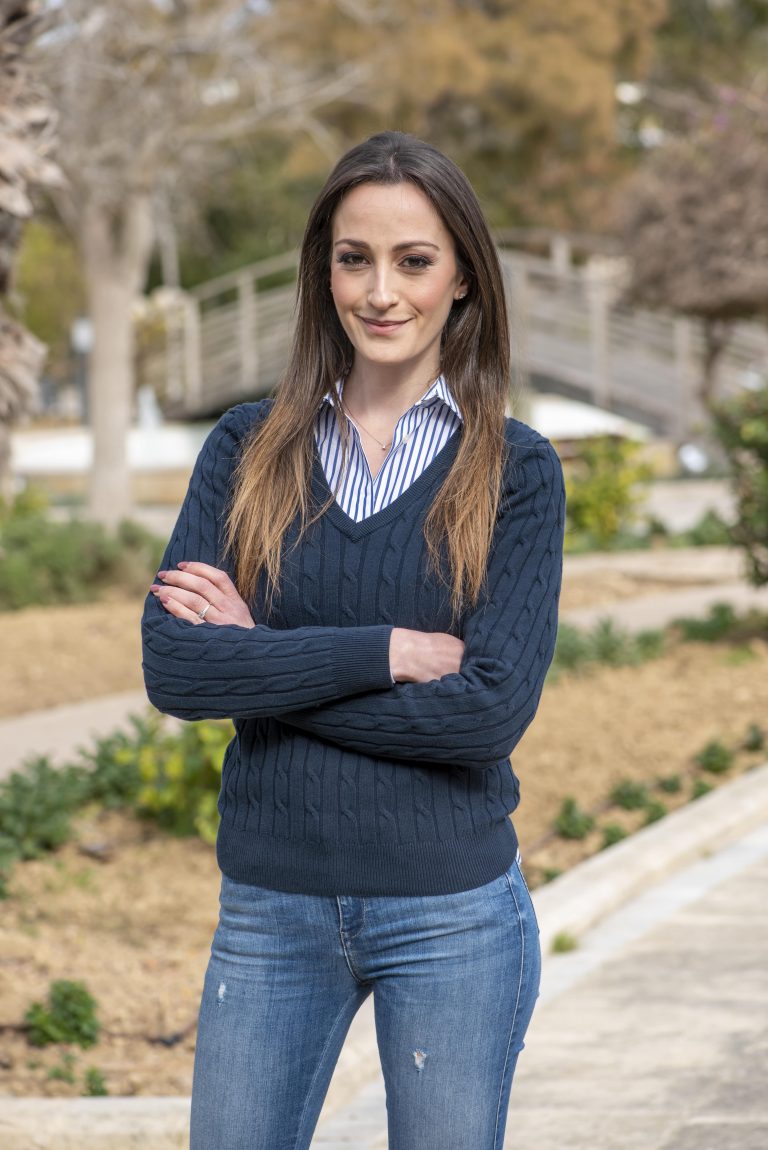 Tell us about something funny that has happened to you that you will never forget?
There are quite a few, and some of them happened whilst recording! The more I need to be serious during some interviews, the more I can't control the laughing! 
Can you share a few tips with young people who are just starting out in life such as new graduates or school-leavers? 
Save money and dream big! Do not be scared to try new things and do not be afraid to fail! You will learn more from failure than success. Failure builds characters. 
Do you have fond memories of school and would you relive some of those days if you could?
For sure and without a doubt! My Uni days were the best days of my life. 
If you had a warning label attached to you, what would it say?
"Coffee first!"
What do you think are the main ingredients for a good party?
A few close friends, good wine and music! 
Can you get along without your mobile phone for a weekend?…. and whatever the answer, elaborate!
Nope, no way. I do not think I would be able to spend a whole weekend without the phone. I will feel lost for sure. I feel kind of 'safe' knowing that it is there on stand-by in case of emergencies, plus I do not think I am able to spend a whole weekend without knowing what's happening out there, whether it is the news, about properties, clients, etc! 
If you could be a superhero, what would your specific talent be and why?
Oh yes, 'The Flash!'. How I wish! My life is constantly on the go, rushing and running against the time. Sometimes my legs cannot cope and keep up with my mind! 
If you had a time machine would you go back to the past, into the future or…..?
Go back in time for sure. I lost quite a few dear ones and I will do anything just to see them again. 
Is there anything….anything that puzzles and mystifies you that you would like to know more about?
The human body! It is mind-blowing! 
Some interesting facts about Katya we'd like to share
What is your star sign?
Virgo
What is your favourite beverage?
Lately I am hooked on Sprite! My favourite tipple is a whiskey at the right time.
Are you a morning person or a night-owl?
Night-owl. 
Which is your favourite month and why?
My birthday happens to be in August, during the popular ferragosto. Most of my family members have their birthdays in August too. So, it has always been about get-togethers, BBQs, dinners, sun and beaches! The perfect excuse to slow down a bit and enjoy some days off! 
What age would you choose…. if you could be that age forever and why?
I think 27. I believe it is that age where one is at life's crossroads; excited yet scared at the same time. Whether it is career-wise or buying your first home, I think it is the time when one will make important decisions for the future.
Do you have a favourite seasons/s?
Spring
Let's say you are having a night out on the town….what would you do, where would you go and with whom?
If there is some music event, my fiancé and I will be there! If not, we might end up in a bar or restaurant. 
Name one thing that you regret not having done.
Skydiving in South Africa five years ago! But now that I am a bit older, I tend to worry more… I do not think that I longer have the guts to do it. 
Do you prefer 1) having a meal sitting down formally in a restaurant 2) rather the convenience of a home a delivery or 3) a takeout?
I love both, but it depends on my mood!  My job requires me to be out and about viewing properties, attend meetings and above all constantly communicate with people. So, during weekdays nothing beats a cosy night in with comfortable clothes on and some good food! On sunny Sundays, I enjoy sitting down in a restaurant chasing sunrays!
And on a final note…..what do you foresee for the future, let's say the next 5 years? It can relate to the property industry, yourself or the world in general…
I hope I will be healthy, happy, still surrounded by my loved ones and able to look back with pride!