This time around it is the turn of Frank Salt Real Estate's go-to man when it comes to professional photography, Alan Carville. As one of the most sought-after professional photographers in Malta, Frank Salt Real Estate spent some years hunting him down and eventually persuaded him to join the group some two years ago.
Alan is a free-spirited person always with a smile on his face and he is extremely passionate about photography. He believes in absolute perfection, in studying his subjects thoroughly whether they are people, property or objects before taking any photographs. His ideal is to make every agent aware of how to get the best out of taking pictures when he is not around and he is not shy to convey his dismay at some of the attempts that crosses his desk!
Alan can often be seen trekking across the islands  and he recently set himself a challenge of swimming at all the beaches he could find on Gozo in one weekend, something he accomplished without breaking a sweat! Very few people are aware that Alan is extremely accomplished in martial arts and that he has several degrees behind his name, or that he has photographed some of the most famous people on the planet. We had to find out more about this enigmatic man and this is what he had to say.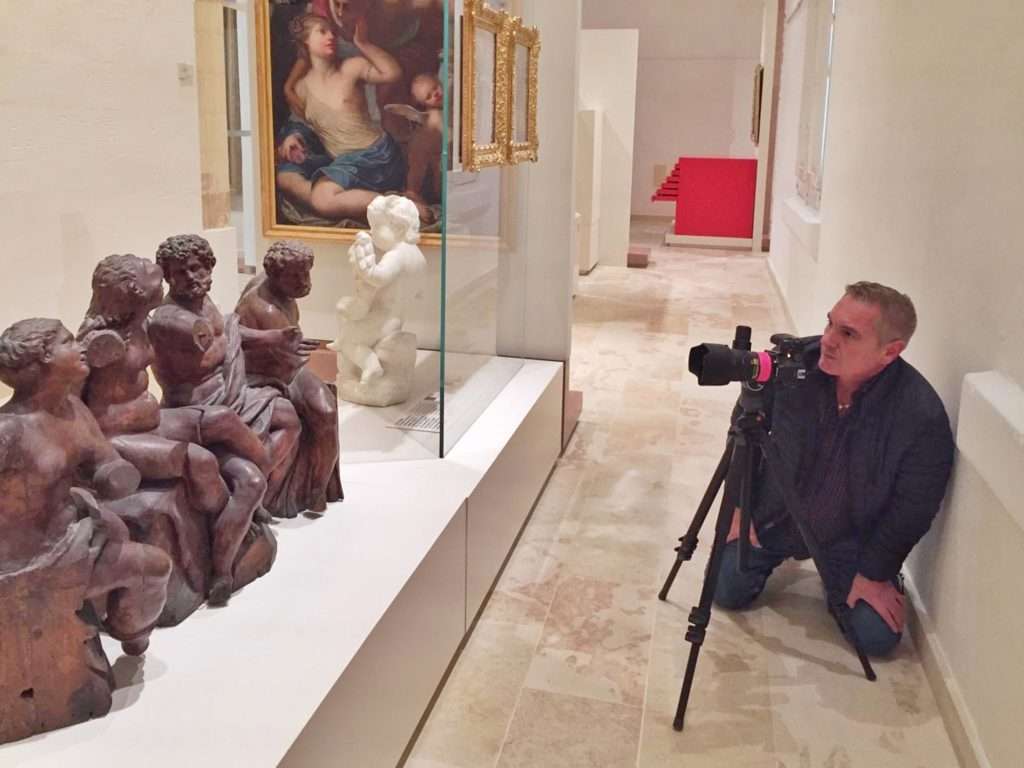 First of all, what can you tell us about you as a person in about a hundred words?
Usually I am the unknown face behind the lens. Not many people know a lot about me, as I usually choose to remain in the background. Deep down I am an introvert, but contradictory to this, I talk a lot and always have an opinion!
Tell us about your family, friends and growing up.

Previously I had lived in a number of different countries due to my father being in the military. I was literally a very small kid and as a teenager and I was bullied a lot. Growing up in one of the roughest areas in Melbourne, Australia did not help.
Due to this I decided to eventually study martial arts, gaining a 2nd Dan black belt… not that I was aggressive, but this taught me one thing: to get back up when you are knocked down. It would have been much simpler and less time consuming to learn how to use a baseball bat! When I was preparing for my black belt grading – which lasted five hours – there was no way one could expect one's technique to be perfect after such an exhausting length of time. The whole aim of all of this was to make sure that in a life and death situation, you get back up.
I am a consummate seeker of knowledge and in many ways I am very philosophical. I have a number of educational degrees including a B.A.Science in chemistry, a Diploma of Audio Engineering and B.A in Applied Photography. I am very proud of this considering that I actually dropped out of high school when I was 15 years old!
Where have you worked in the past before joining Frank Salt Real Estate as the official photographer?

Previously I was self-employed and my main focus was on interior photography working for various magazines and hotels. I photographed the majority of hotels in Malta and worked for most of the local magazines and real estate companies, but Covid changed the demographics: most magazines went online having a limited amount of advertisers and many of the hotels were at a complete loss with their advertising budgets.
What made you decide to join the Frank Salt Team?
I did some freelance work for Frank Salt for a number of years before joining full time. I have always enjoyed my interaction with the agents, management and staff and I have a lot of respect for everyone. If you get on well with the people you work with, then most of your day is already set to be enjoyed.
What is it that you like most about being a photographer and what inspires you?

My greatest joy is when I know that I have affected an outcome of a situation in a positive way. If I can produce a set of images that helps both an agent and vendor to sell a property, or if I played a role in helping a hotel to sell rooms, then I am satisfied. To sum it up in a single sentence: photography gives me freedom.
What are you after when you are photographing real estate in particular?

A well-prepared property! If a property is prepared and staged correctly, not only will it likely sell for the asking price, but it will sell faster without having to make any price reductions.
What advice will you give to anyone who wants to become a photographer?
Considering smart phone technology, photography has now been placed into the hands of virtually everyone on the planet. This means that there is a vast reduction in the number of professional photography jobs that are available. Being solely a photographer has now become obsolete… and aspiring photographers now need a much larger skill set: we have to have a greater understanding of video, drone photography and social media marketing… or one has to be far above average in what one does best!
What is the first thing you do when you wake up in the morning?

Read the news.
Name something you will never leave the house without!

My work schedule for the day.
What is the best advice you've ever received? 
Success in life: whatever your concept of success is, it is based on only three fundamental rules:
Know what you want and be clear of why you want it.
Take action – actually do something daily that pushes you towards your goals – no matter how small.
Modify your actions until you get the results that you are after!
What do you consider to be your greatest achievement to date? 
Once I read the book called 'The Alchemist ' by Paulo Coelho: it inspired me to create a photography project in Malta. It was called 'The Malta 24/7 Project' and was, at the time, the most attended exhibition ever at St. James Cavalier in Valletta!
Tell us about something you wish you knew when you were younger?

Don't waste time procrastinating and definitely don't waste your life partying!
Who or what do you follow on social media right now and why? 
Apart from a daily quick scan, I don't really follow anything specific on social media. I believe social media corrupts our thoughts and is simply an evil necessity.
What do you like to do when you are on holiday?

I try to divide the day into thirds: seeing something new, relaxation and entertainment.
What is your most treasured material possession and why?

I don't have any treasured possessions. At one point in my life I was totally broke and the coin jar had already been emptied. I started selling off my possessions one by one. This has taught me that if something can be replaced, then it holds no real value. Naturally there are some items that can never be replaced, especially if it was a gift from a loved one. Treasured possessions are those that have emotional value and not financial.
What instantly makes your day a lot better?

Finding a parking spot in a convenient place. Receiving messages from my loved ones.
Tell us about something or an experience that you will never forget!

I would have to say that I am not gifted but have been lucky and blessed. Malta has given me many opportunities that I perhaps would never have achieved elsewhere. I have had the opportunity to photograph many celebrities including Oprah Winfrey, Buzz Aldron, Al Jarreau, Sir Bob Geldoff, Beyoncé and members of the British Royal Family. On the flip side, whilst doing a photography assignment in North Africa, the car I was in, was shot at!
What age would you choose if you could be that age forever? 
Around 35 years old was the prime of my life. I had ambition, energy, determination and desire. If an older person used their life lessons and maintained these traits, their life experiences should enable them to fast-track any of their desires.
What are you most famous for amongst your friends?

I am known mostly for my colourful shirts! I make it a point of purchasing a new shirt in each country I visit. However, I feel that it is important that friends do not define or place labels on you based on their superficial understanding of you. Often, in reality they know nothing about you or your circumstances. Not that they should have to make allowances for any bad behaviour on one's part. For example: many people see me as negative – when in reality I see myself as the total opposite! In Malta I am known professionally as one of the pioneers of real estate and interior photography. When I arrived here, the standard was extremely low. I helped to elevate the standard and now there are a number of excellent photographers, not necessarily due to any of my direct influence, but they are doing some seriously good photography.
Name some places or countries you would like to visit and why…

I have always wanted to visit Morocco. However, next on my list will be Bilbao in Spain, mainly to photograph its architecture.
What do you prefer: a restaurant, a take-away or home cooking?

I feel that each has its place and time. Often it depends on the company, circumstances and of course, mood. Apart from something at lunchtime, I never have any takeaways.
Is there anything that you regret that you haven't done or that you would do differently?

I have no regrets in life, although I would do many things differently. This is after all, part of learning and growth. I have always had the opportunity to pretty much do whatever I wanted. However, I am also not wealthy and have no children and I believe the consequences of what you do now will definitely show up later in life. My advice is: make your decisions in life wisely, because you will never be aware at the time of how life's consequences will affect you later. As the saying goes: "Every action has a consequence!"
Some fun facts about Alan we'd like to share.