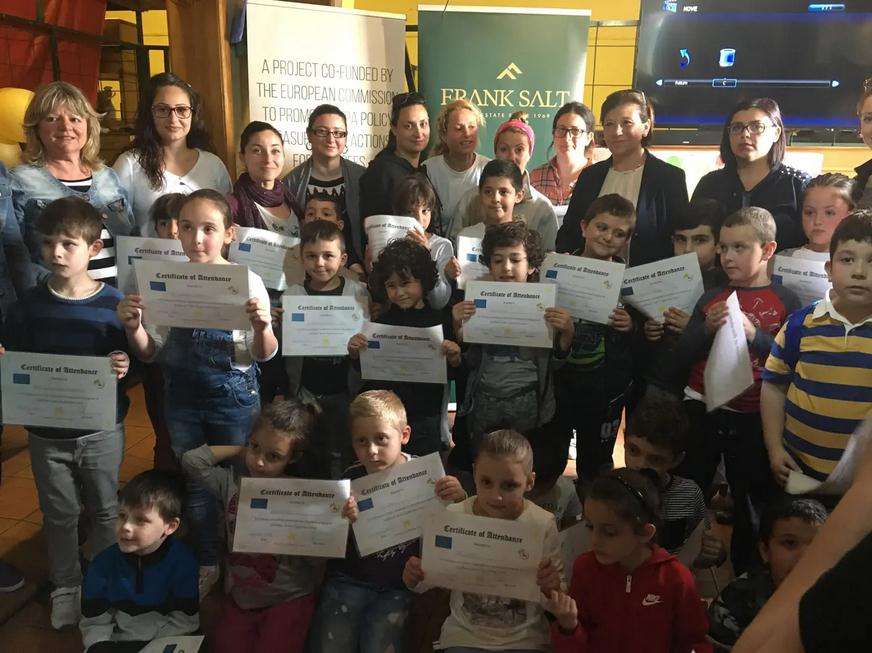 As part of its ongoing initiatives to support local philanthropic causes, Frank Salt Real Estate sponsored a group of 45 primary school children between the ages of 7 to 8 years old, from St Margaret College in Senglea, to attend an educational programme at Sunflower Farm.
This 5-day educational programme by the name of HEPA (Health Enhancing Physical Activity), managed in conjunction with Sunflower Pony Club, taught children the importance of health and physical activity using horses and ponies as a medium. The programme covered aspects such as general horse care, as well as food, nutrition and physical activity in humans.
"Frank Salt Real Estate has always been a pioneer in the field of corporate social responsibility and we are always on the look-out to stay in touch not only with our clients but also with the public at large, supporting charitable institutions and NGOs. On this occasion we wanted to give these children the opportunity to participate in such a programme, through funding the school needed, to make it happen. On completion of this program, all the children were presented with a certificate of attendance, which clearly put a smile on their faces" said company director Mr Godfrey Swain.