Which is a Better Buy for Me? A Maisonette or a Terraced House?
Having trouble deciding between a terraced house and a maisonette? At times it can be hard to figure out which one is right for you but ultimately your budget, needs and lifestyle requirements will determine the eventual outcome. Terraced houses and maisonettes both offer unique advantages and features, but they also have quite a few similarities. Do not see this as a problem but rather that it provides you with more options to choose from!
If you are after more space and want a sturdy house for a large family, a terraced house will most likely be the better option. On the other hand, should you want something with age that is more compact, easy to maintain and is a lock-up-and-go, then it will be worth looking at a maisonette.
We look in-depth at the maisonette and the terraced house and hope this will help in making an easy decision when the time comes to buy your dream property!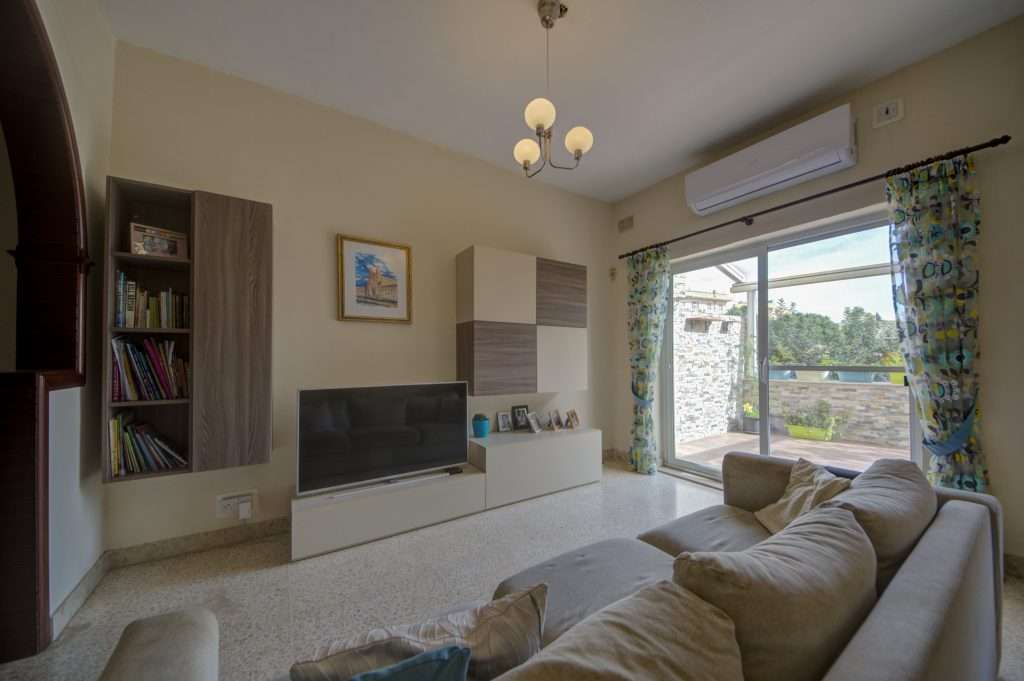 THE MAISONETTE
Maisonettes can be found in almost all towns and villages throughout Malta and Gozo but are not as abundant as apartments. Often likened to apartments, maisonettes exude a distinctive charm, resembling standalone houses more than anything else. They are usually nestled within clusters, ranging from a handful to expansive rows of maisonettes.
Maisonettes don't always occupy ground-level positions; some can be located on the second or, in rare instances, even the third floor. However, each maisonette boasts a dedicated ground-level entrance, affording homeowners the luxury of privacy in their comings and goings. Most maisonettes grant access to a rear yard or garden area, while a select few may even feature a private pool set in the property's back outdoor space. Those found on higher floors often have their own exclusive roof space. Variations in Malta include duplex and solitary maisonettes.
With up to four bedrooms, maisonettes serve as an ideal home for families or young urban professionals. Many larger maisonettes have witnessed the transformation of one bedroom into a home office, study, or even an entertainment room, providing versatile living spaces.
Maisonettes are typically constructed of traditional building materials like limestone and often retain their exquisite original features of the era. This can include hand-crafted woodwork, ornate balustrades and staircases, traditional tiles, architraves and high ceilings.
Maisonettes are highly sought-after due to their blend of apartment-style convenience while retaining the enduring character of a house. Their allure lies in the manageable outdoor and rooftop spaces that many owners choose to transform and enhance, featuring wooden decks, splash pools, barbecue areas and al fresco dining spots.
Living in a maisonette often translates to "cluster" living, akin to apartment living, resulting in a higher population density for the area. Should a maisonette come with an off-street parking or a garage, this will be regarded as a significant asset to the property and this will substantially add to the maisonette's value.
Given that many traditional maisonettes are of some age, prospective buyers should consider comprehensive evaluations before purchasing them as some modernisation may be necessary. While unconverted maisonettes often feature separate rooms, many have been transformed into the open-plan format favoured today, complete with the latest modern amenities. They epitomise the quintessential cosy home, appealing to the romantic sensibilities of many individuals.
THE TERRACED HOUSE
Terraced houses feature everywhere in the urban landscapes of Malta and Gozo and are highly coveted by larger families. These residences typically adhere to the traditional, robust architectural style, constructed with Maltese limestone, boasting thick walls, lofty ceilings and have generously proportioned rooms that often adjoin neighbouring terraced houses seamlessly. Terraced house floors are usually made from traditional tiles to gleaming marble or contemporary large tiles available in a myriad of colours and textures. Terraced houses can offer as many as seven bedrooms, making them ideal for accommodating extended families.
The interiors of these homes are notably spacious, featuring grand entrance halls graced by impressive staircases that ascend to the upper floors. As one ascends the stairs, this will lead to expansive landings branching out to the various bedrooms. Handcrafted woodwork abounds, preserving the legacy of traditional Maltese craftsmanship. Lower-level living and dining areas often showcase inviting traditional Roman arches, welcoming guests into airy and spacious rooms. Kitchens are generous in size, providing ample space for the entire family to congregate during celebratory gatherings. Many terraced houses boast back gardens and yards accessible from ground floor rooms, with sufficient space to accommodate a pool or outdoor entertainment area.
As said, the centrepiece of the terraced home is usually the staircase, adorned with elaborate balustrades and intricately detailed railings. Bedrooms are exceptionally spacious and well-ventilated, with some featuring en-suite bathrooms. The staircase extends all the way to the roof, accessible after ascending several floors, each leading to more bedrooms. Traditionally, rooftops include washrooms and areas for drying clothes, but many have been converted to incorporate outdoor living spaces complete with decks, patios, and, in some cases, rooftop plunge pools and Jacuzzis. The roof space of terraced houses in Malta typically comes with full ownership rights and serves as an ideal vantage point for witnessing the sunset on warm summer evenings.
Terraced houses commonly provide off-street parking options and even garages at the lower ground level, interconnected to the main house. This makes them highly attractive to families in search of rental properties. The demand for fully renovated terraced houses in cosmopolitan areas has surged, as they offer spacious, prestigious homes in prime locations, catering to those seeking both ample living space and a touch of prestige.
Get more information on this development
Contact Us