Malta and Gozo are not only immensely popular tourist destinations for the rest of Europe, but for visitors from around the globe. With shimmering blue seas, quaint towns and villages steeped in tradition and history that dates back thousands of years, the country for example welcomed over 718 000 visitors in 2020. This is no mean feat for a country that is one of the smallest in the EU.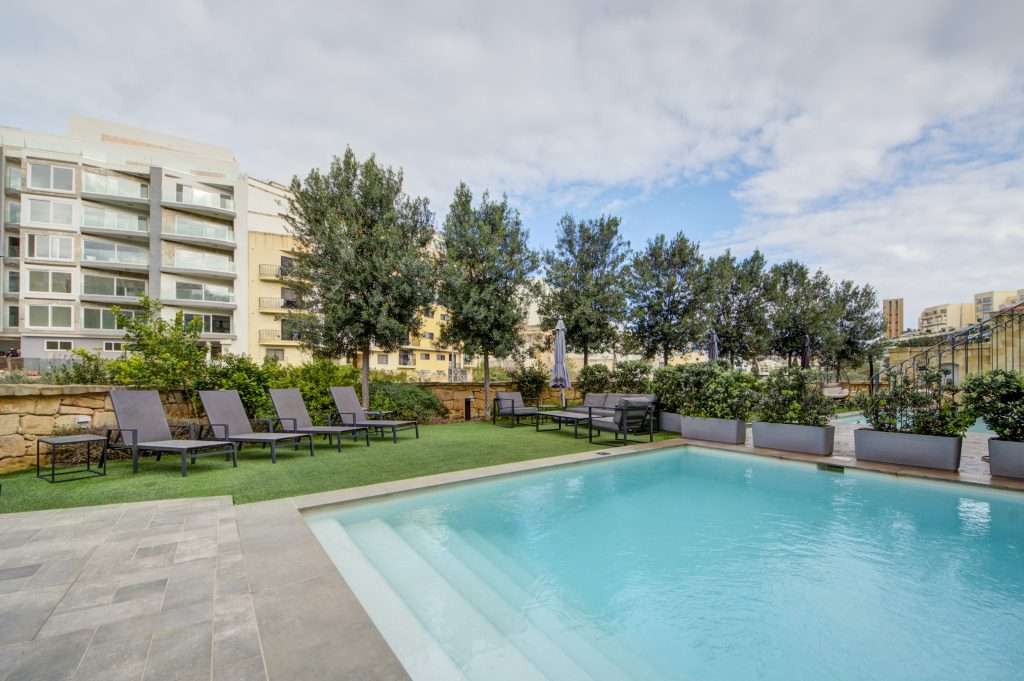 Locals and visitors are extremely keen to own second or holiday homes in Malta and this has caused the demand for holiday homes to rise sharply. The island of Gozo is a favourite getaway for the Maltese over weekends and this trend escalated during the pandemic when international travel was restricted. People's renewed appreciation of having a holiday home with outside space, a pool and access to the countryside has led to the increase in demand for especially houses of character and farmhouses.
That said, not all holiday homes that are bought are big and in remote locations; many of them are apartments with scenic views and preferred by many due to their lock-up and go convenience, while townhouses in ancient villages and even terraced houses located in quiet, unspoilt and sought-after villages are the preference of others.
Holiday Home in the south of Malta
In the south of Malta, places such as Marsaxlokk and Marsascala have risen in popularity as a place to own a holiday home, as it is within easy reach of any of the busy, cosmopolitan areas where many buyers and owners live and work. To the north the areas of Qawra, Bugibba and St Paul's Bay along with Melieha remains favourite locations for local and foreign buyers alike.  The trend for many is for these holiday homes to be away from the hustle and bustle of city life, but within easy reach.
Holiday Homes in Gozo
Many others however prefer Gozo as the locality to have their ideal holiday home, as it is less crowded, more rural in character and unspoilt for the most part. The ferry crossing from Malta to Gozo is part of the experience and adds to the feeling of really getting away for the weekend or a holiday. Towns and villages such as Mgarr, Qala, Sannat, Victoria, San Lawrenz, Kercem, Xaghra, Nadur, Zebbug and even the "sleepy" enclave of Gharb has seen an influx of new owners. For many years Gozo was seen as being more affordable when it comes to buying a second or holiday property, but prices for the island has caught up with that of Malta and in some cases categories such as houses of character and farmhouses even outpace that of Malta due to the incredible demand.
If we look on the bright side, the supply of modernised and updated character homes may be under pressure, but this has led to many impatient buyers undertaking to buy unrenovated character and historic homes, thereby rescuing them in the nick of time. Their efforts are further encouraged by many incentives available from the government as per a newsbook.com.mt article from October 12, 2021:
First-time buyers are eligible for a grant of up to €15,000 when purchasing a property in an urban conservation area (UCA). This amount is €30,000 for Malta's sister island of Gozo.
This also applies to buyers of properties that have been standing vacant for longer than seven years, given that the property was built at least 20 years ago, and
incentives are available for new properties that are built in the traditional Maltese architectural style.
For restorers of these types of buildings that qualified for a grant, incentives are available that apply to the total amount of VAT an owner has paid up to €54,000 for the first €300,000 paid in lieu of costs pertaining to restoration and/or the refining of these properties.
Holiday Homes on the Maltese Islands
Many owners of holiday homes in Malta and Gozo prefer to buy new properties instead and when this is one's choice, buyers are truly spoilt for choice. In every town and village new construction is underway with units being released off-plan from developers, resulting in big savings from the start.
The truth is that holiday homes are literally available everywhere in Malta: it all depends on what lifestyle choice you as an owner are after, what location you prefer and what your budget is. As prices will continually climb in the future, although at a slower and more realistic pace, all we can say is that if you are in the market for that holiday home, buy sooner than later.