Why should you buy real estate in Malta?
Malta as an investment destination for the purchasing of real estate offers some unique advantages to residents and foreigners alike. With its dreamy location in the heart of the Mediterranean, this small island nation boasts a very strong economy, rich cultural heritage and an extremely favourable tax system. But that is not all, there are some other long-term proven incentives that have paid handsome dividends to those who have already bought property here and in this article we will discuss some of the reasons why you should consider buying a property here.
Malta's key advantages:
1. Strong economy and stability
With a resilient economy that beats the odds during tough times, Malta also has a stable political climate and innovative leadership. This has ensured consistent economic growth for many consecutive years, making it a firm favourite for those who are into long-term investment options such as real estate. With a very low unemployment rate and well-regulated financial system, Malta's economy has not only overcome some past difficulties but also emerged as a very strong contender in the EU market for those who are serious about seeing above-average returns from their investments, something that is especially true for Malta's real estate sector.
2. A geographic location that is very strategic
Situated at the crossroads of Africa, Europe and the Middle East have made Malta a popular hub for business and tourism. Being easily accessible from the whole of Europe within an average two-and-a-bit hour flight, Malta's tourism industry is thriving and with a temperate, favourable climate, Malta is a very popular holiday destination which has increased the demand for all types of rental properties.
3. Being a full member of the EU:
Malta's full membership of the EU benefits from all the advantages that comes with it. Malta provides investors with access to a large market, full of business opportunities facilitating trade with the rest of the EU, North Africa and the Middle East. EU membership also ensures that the country has a transparent legal system, stringent property rights and legal protection, all providing investors with peace of mind.
4. Language
 Along with Maltese, the other official language of Malta is English. This makes communication very easy for foreign residents and investors and all contracts are also in English. Nearly 90% of all Maltese speak English fluently and with the country having a highly skilled workforce, investors find it easy to employ workers or start a business in Malta.
5. Favourable tax system
 Malta's tax regime is extremely attractive and favourable to both local and foreign residents and investors. Malta has no inheritance tax, no Capital Gains Tax and foreign investors can avail themselves by possibly obtaining residency and even citizenship through property investment, given all criteria are met. Have a look at the different types of residency options at https://franksalt.com.mt/malta-residence-programmes/
6. A high rental demand
 With an ever growing international presence and booming economy, Malta has an extremely high demand for rental properties. The number one sector for rentals is surely tourism, but Malta is also home to a large amount of remote workers and i-Gaming companies who are all on the lookout to rent not only residential but also commercial properties. Have a look at rental properties and options at https://franksalt.com.mt/renting/
7. Culture and history
 Malta offers a high quality of life and has an abundant, rich culture and history that dates back thousands of years. The archipelago has a diverse range of historical sites, places of scenic beauty and is well-known for its crystal-clear seas which lure divers and water sports enthusiasts from across the globe. With village feasts (locally known as festas), cultural events, international fairs and countless other events year-round, Malta is abuzz with things to see and do.
8. Real estate investment opportunities
With its idyllic settings and picture-perfect locations, historic villages and cosmopolitan towns, Malta has a diverse range of property types on offer. Here you will find apartments, penthouses, villas and bungalows, maisonettes, townhouses, terraced houses, farmhouses, houses of character and even palazzos for sale. To further bolster investment in the property sector, the local government has implemented several ground-breaking initiatives to encourage home ownership, property developments and urban regeneration thus providing countless opportunities for capital appreciation.
If you as an investor are looking at anything property related, Frank Salt Real Estate is Malta's market leader when it comes to real estate. The company has been around for more than 50 years and is family owned, managed and run with branches on both Malta and Gozo. With vast experience when it comes to assisting local and international buyers and sellers through the entire property process of acquiring, selling, letting or the renting of residential and commercial property, Frank Salt Real Estate is your one-stop-shop. Visit https://franksalt.com.mt/ to view properties, read about the latest property news or to find more information related to residency programmes.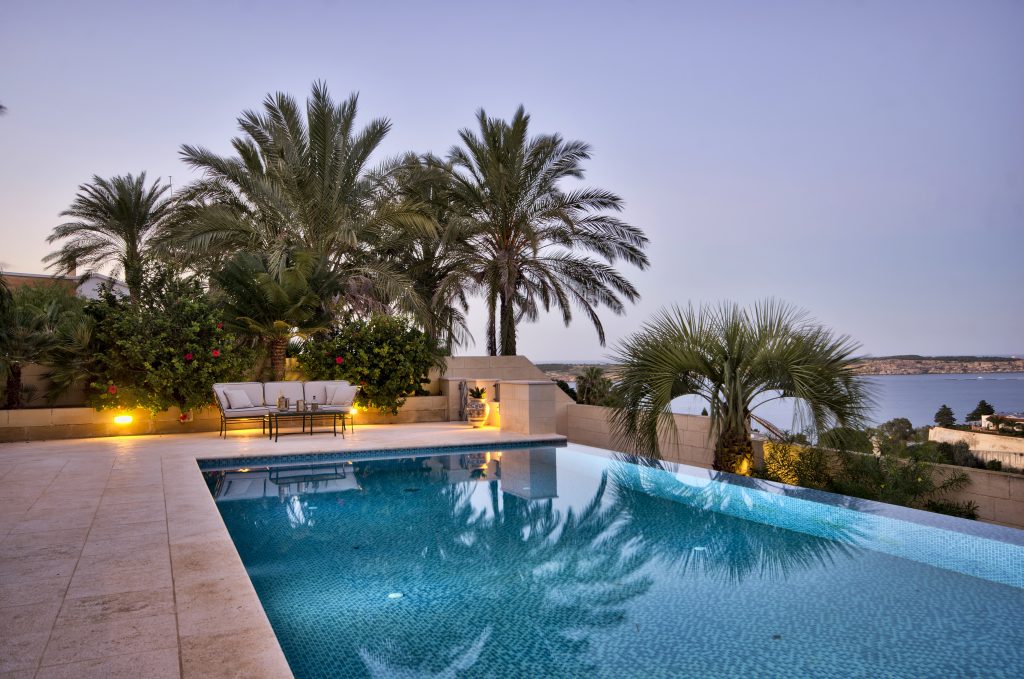 9. Excellent healthcare and retirement options
Malta offers an excellent standard of free healthcare for all its citizens and for those in full-time employment. For those expats that are considering retiring in Malta, extremely affordable health insurance is available from many of Malta's most well-known insurance companies. For detailed information on Malta's retirement programme, visit https://franksalt.com.mt/malta-residence-programmes/malta-retirement-programme/.
10. Business-friendly environment
Malta has an unwavering commitment to economic growth. Furthermore, the government has implemented innovative measures in order to attract foreign investment such as streamlined procedures for starting a business or company, favourable taxation and many other supportive regulations and measurements. Businesses who establish themselves in the country can look forward to getting off the ground faster than anywhere else due to reduced fees, brilliant incentives and countless other stimulus packages. Make sure to visit MaltaEnterprise, the country's economic development agency website at https://www.maltaenterprise.com/support for insights.
Malta has become one of Europe's best destinations for all kinds of investors due to the numerous benefits on offer. Whether you are interested in owning a holiday home on the islands, are looking at a retirement location or are investigating buying or renting a property for business or simply want to rent short- or long-term, Malta has it all. Many people who have come to the country for a holiday or business trip have realised the opportunities and lifestyle this small island nation has on offer and moved here permanently. Why not do the same?
Get in touch if you are interested.