Property Management Services
There's more to property management than meets the eye and not having an experienced agent on board can be more costly in the long run.
Our dedicated property management team will take complete care of your property. If your property is brand new, we can arrange a snagging and handover service. For existing properties, we can arrange professional cleaning, refurbishment, repairs, decoration, and provide furnishing packages.
If you plan to rent out your property when you are away, we can take care of everything from collecting rent to organise repairs and provide a range of services that suits your needs. We also have thorough knowledge of Malta's lettings regulations ensuring you keep your property and rental contracts in check.
We also chase late payments from tenants, take care of your rental paperwork, and have experienced contractors to carry out maintenance and emergency repairs.
Handyman Service. Organisation & supervision of maintenance & repairs.
Rent collection. Submission of necessary application. Preparation of property for rentals.
Payment of bills (utility/ ground rent/ insurance) & follow ups when required.
Building & content insurance requirements & claims.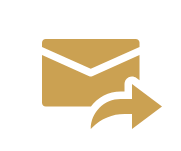 Collection & forwarding of mail.
Regular property inspection visits supported by reports.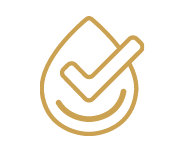 Pool cleaning & gardening services.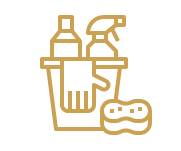 Cleaning service prior to your return.
We also offer tailor-made packages to meet your needs, so if you have specific requirements, give us a call and discuss how we may assist. What's more in collaboration with our Property Lettings Division, we can assist in promoting and renting out your property fast.
Maintenance Team – Vic, Alex, and Zoran
The Company also operates a dedicated Property Management team in Gozo.
Learn More About Our Property Management Packages
PACKAGES FOR LONG-TERM LEASE
Punctual payment of bills and following up of any queries
Punctual payment of ground rents and other related bills
Attendance of AGMs and other meetings when required
Collection and redirection of mail
Random property visits upon clients' request
Organizing of repairs and maintenance of property
Organising general cleaning services
Rent collection and utility deposits
Punctual payment of bills and following up of any queries
Punctual payment of ground rents and other related bills
Attendance of AGMs and other meetings when required
Collection and redirection of mail
Random property visits upon clients' request
Organizing of repairs and maintenance of property
Organising general cleaning services
Rent collection and utility deposits
Checking and airing property periodically
Collection and redirection of mail
Organising of cleaning and laundry
Opening up for deliveries etc
Punctual payment of bills and following up of any queries
Punctual payment of ground rents and other related bills
Attendance of AGMs and other meetings when required
Collection and redirection of mail
Random property visits upon clients' request
Organizing of repairs and maintenance of property
Organising general cleaning services
Rent collection and utility deposits
Contact our Property Management team