10 Tenant-Friendly Christmas Decoration Ideas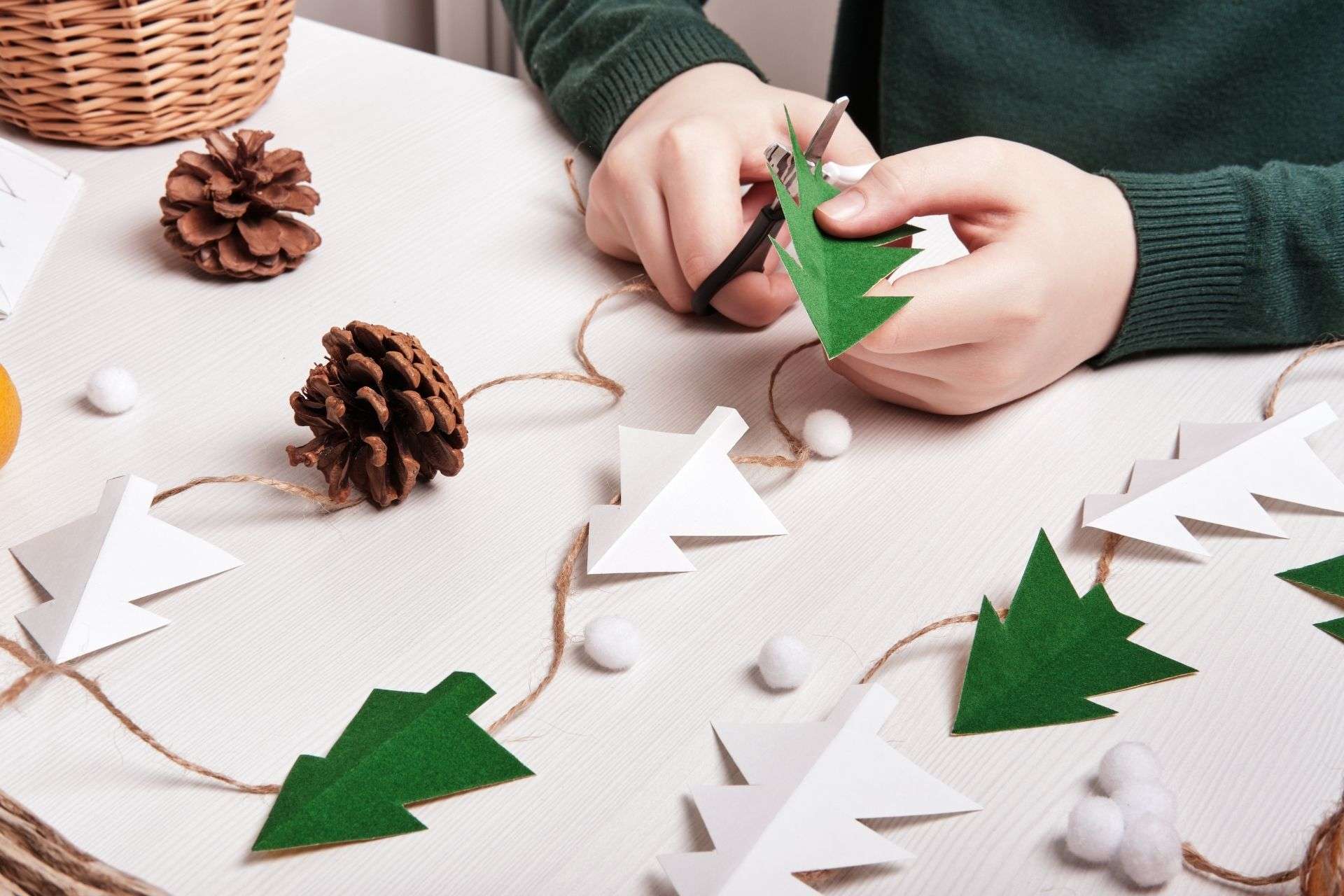 As we all know, renting a property can sometimes put a damper on the Christmas spirit if you are not allowed to put up all the decorations you want. But then again, if it was your property that you rented out, you won't be happy either with nails, staples and glue on your walls, door frames, and ceilings. If your landlord has a policy or clause in the contract restraining you from going all-out with your decorations, do not get disheartened as we have some solutions for you. Here's a list of renter-friendly Christmas decorations ideas you can choose from: 
1. Christmas tree alternative
We all grew up with having a traditional Christmas tree and why should you forego something similar just because you are in a rental? Many options of free-standing, mess-free instant trees with built-in lights are available on the market: plug in and go! There's no need for having the real thing with messy pine needles that get ingrained in-between floor tiles and stuck in carpets.  
2. Creative uses for wreaths
You won't have the choice of hammering a tack or nail on your front door to hang a wreath from, but here's the solution: take a paperclip, open it and hook it over the top of the door. Suspend the wreath down to a level where you are happy with it using fishing line and no-one will know the difference! You can also hang wreaths the same way from the back of a chair, or lean a wreath against a wall or put it on a shelf. 
3. No-damage wall hangers or hooks
These are available from all hardware stores or ironmongers and are a lifesaver. You can temporarily put these hooks up anywhere and remove them at a later date without leaving a mark. The only drawback is that they are limited to the weight they can carry.  
4. LED twigs, trees and branches
Available in most shops, these can be placed on the floor, on shelves, in a bottle, almost anywhere you like as long as you are near an electric socket. Many of these are also battery operated so you will have the freedom of placing them where you like and they will only add to creating the perfect Christmas ambience. 
5. Stylish shelves
Have your usual shelf ornaments interspersed with everything Christmassy: candy canes, stockings, mini-Christmas trees, pictures of you and your family in the snow, LED candles and more…and being on a shelf there is no worry about what the landlord will say! 
6. Throws
Get fluffy, warm throws in Christmas colours to hang over chairs and drape on couches…not only will it look pretty, it will also be handy for any guest feeling the winter chill! 
7. Bowls or jars of sweets
These can stand anywhere, looks nice and of course is good enough to eat! You can do the same with potpourri and get some of the irresistible Christmas-scented oils to drip over the potpourri for that all-season long festive smell! These bowls full of deliciousness will all add to your Christmas décor. 
8. Christmas stockings
Hang these over the back of chairs, on door handles and fill them with gifts or ornamental arrangements smacking of Christmas. The mini versions of these can also act as table cutlery holders for each of your guests! 
9. Christmas doormat
The first thing any guest will do when they enter your home is step over the threshold! Make sure you have a Christmas-themed welcoming mat at the front door, as this will both be handy so they can wipe their more than likely muddy shoes, but it will also set the tone for what awaits inside. 
10. The smell of christmas
Our olfactory sense is primary along with our eyes and ears and if you have the right smell in your home for Christmas, you are guaranteed for success! Christmas smells are about cloves, ginger, butter and sugar, oranges and clementine, pine and even myrrh. With a dizzying array of diffusers, burners, candles, oils, sprays and soaps available of the festive season, any of these will add to the atmosphere of the holidays when you are hosting a party.